Doubling Down on Children and Young People's Aspirations Post-lockdown
Donna Provoost

Katie Bruce
Abstract
Children and young people experienced the Covid-19 lockdown differently from adults, and we need to consider these impacts as part of the recovery measures. Prior to Covid-19, cracks in our social system were already evident. At that time, children and young people told us what they wanted in order to create better future. The aspirations they shared are even more relevant post-Covid-19. Their views shaped the Child and Youth Wellbeing Strategy, and our best approach to supporting child wellbeing as part of the recovery is to double down on implementing this strategy. This will ensure that the recovery response is child-centred, holistic and aspirational.
Downloads
Download data is not yet available.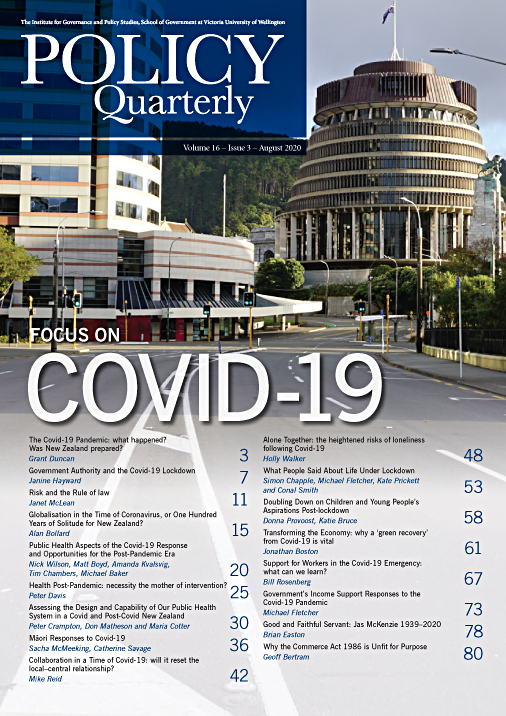 Permission: In the interest of promoting debate and wider dissemination, the IGPS encourages use of all or part of the articles appearing in PQ, where there is no element of commercial gain. Appropriate acknowledgement of both author and source should be made in all cases. The IGPS retains copyright. Please direct requests for permission to reprint articles from this publication to igps@vuw.ac.nz.