An Unsound Rule for the Assessment of Contract Damages
Abstract
This article challenges the long-standing rule concerning the assessment of damages for breach of contract that, where the contract allows for alternative methods of performance by the promisor, damages are to be calculated by reference to the minimum level of performance provided for in the terms of the contract. It is argued that the rule is inconsistent with the compensatory principle and that, since it has been undermined by various qualifications or exceptions that severely curtail its operation, it would improve the coherence of the law of damages if it were abandoned.
Downloads
Download data is not yet available.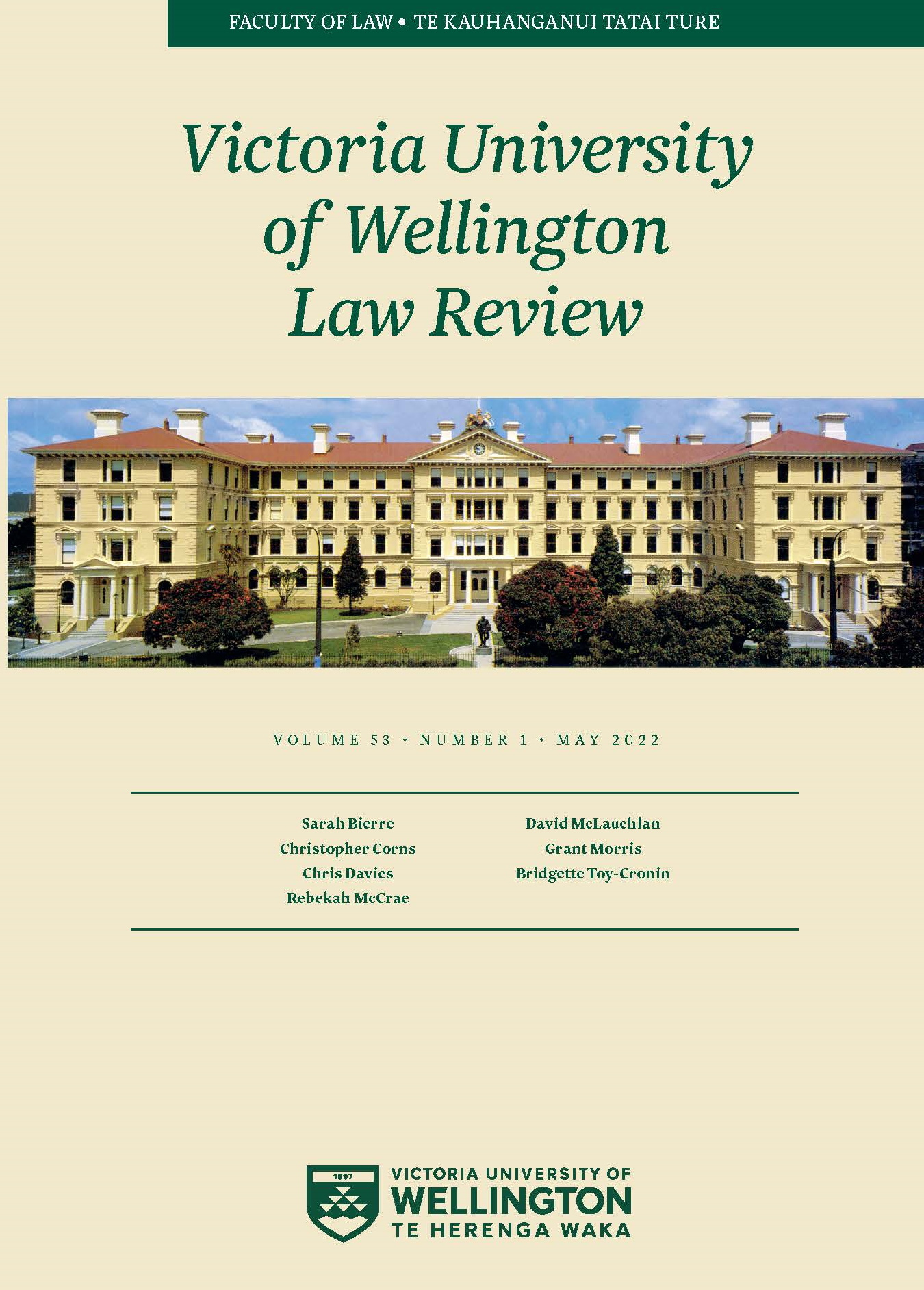 Downloads
How to Cite
McLauchlan, D. (2022). An Unsound Rule for the Assessment of Contract Damages. Victoria University of Wellington Law Review, 53(1), 63–84. https://doi.org/10.26686/vuwlr.v53i1.7583
License
Authors retain copyright in their work published in the Victoria University of Wellington Law Review.