Some Damages Dilemmas in Private Law
Abstract
It is universally accepted that, subject to various restrictions including remoteness and mitigation of damage, the purpose of damages for breach of civil obligations is to put the parties whose rights have been breached in the same position, so far as money can do so, as if their rights had been observed. This is commonly referred to as the overriding compensatory principle. Nevertheless, although the principle can be quite simply stated, its application in practice commonly provokes much judicial disagreement and academic controversy. In this article, Professor McLauchlan discusses some of the modern leading cases that arguably could or should have been decided differently. As the title of the article suggests, the cases can fairly be described as giving rise to damages dilemmas.
Downloads
Download data is not yet available.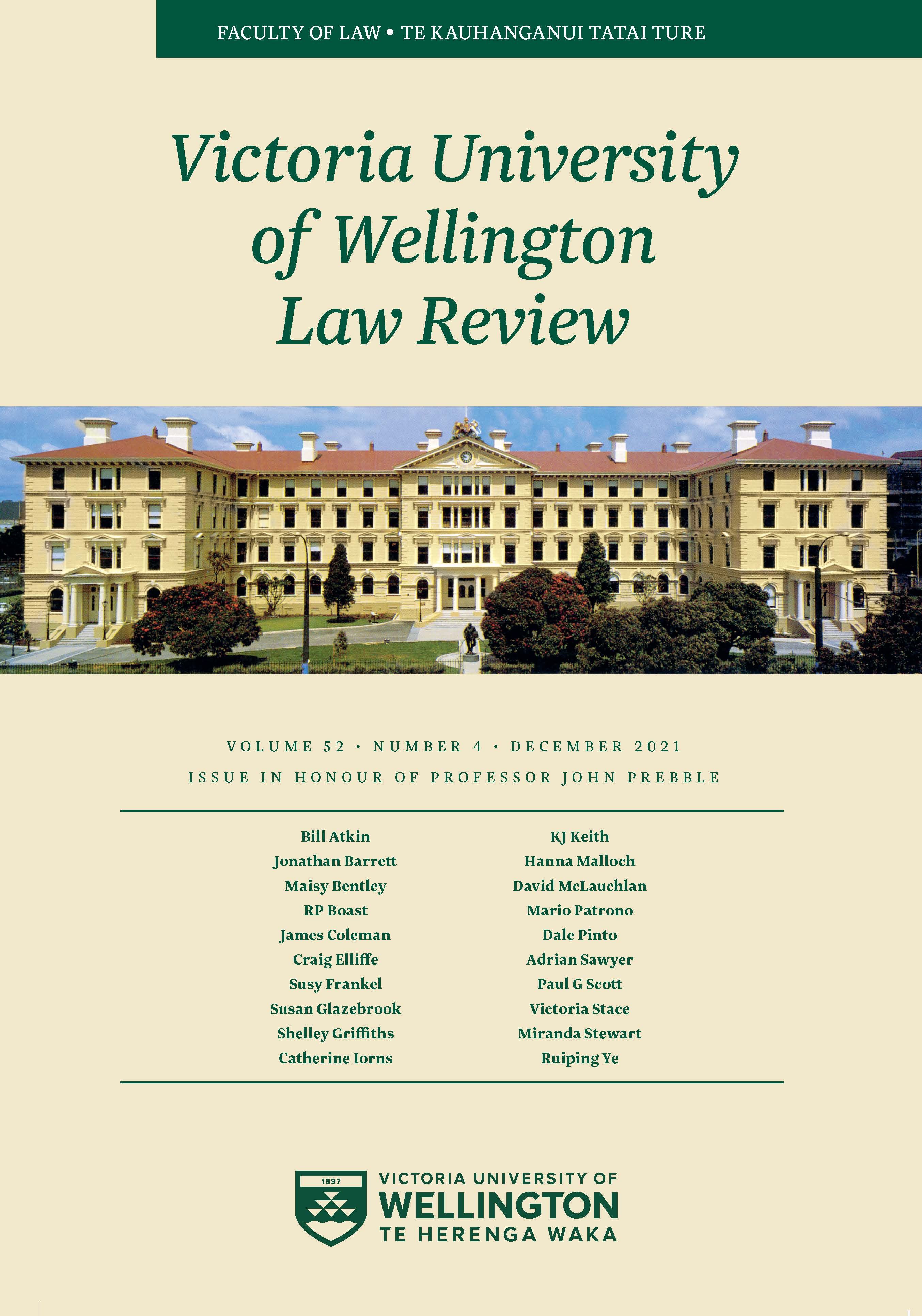 Downloads
How to Cite
McLauchlan, D. (2022). Some Damages Dilemmas in Private Law. Victoria University of Wellington Law Review, 52(4), 875–896. https://doi.org/10.26686/vuwlr.v52i4.7422
License
Authors retain copyright in their work published in the Victoria University of Wellington Law Review.