Government expenditure in New Zealand since 1935: a preliminary reassessment
Abstract
The optimal size of government is an important political and economic issue. However, because no long-term government expenditure series has official standing, New Zealand is often a missing case in comparative studies of government expenditure (Castles, 1998). Although government expenditure data is available from 1972 on Treasury's website (New Zealand Treasury, 2016), the most widely used data before 1972 is a 'consolidated' long-term data series, on Statistics New Zealand's website, which uses data from a number of sources and is published with strong disclaimers. 
Downloads
Download data is not yet available.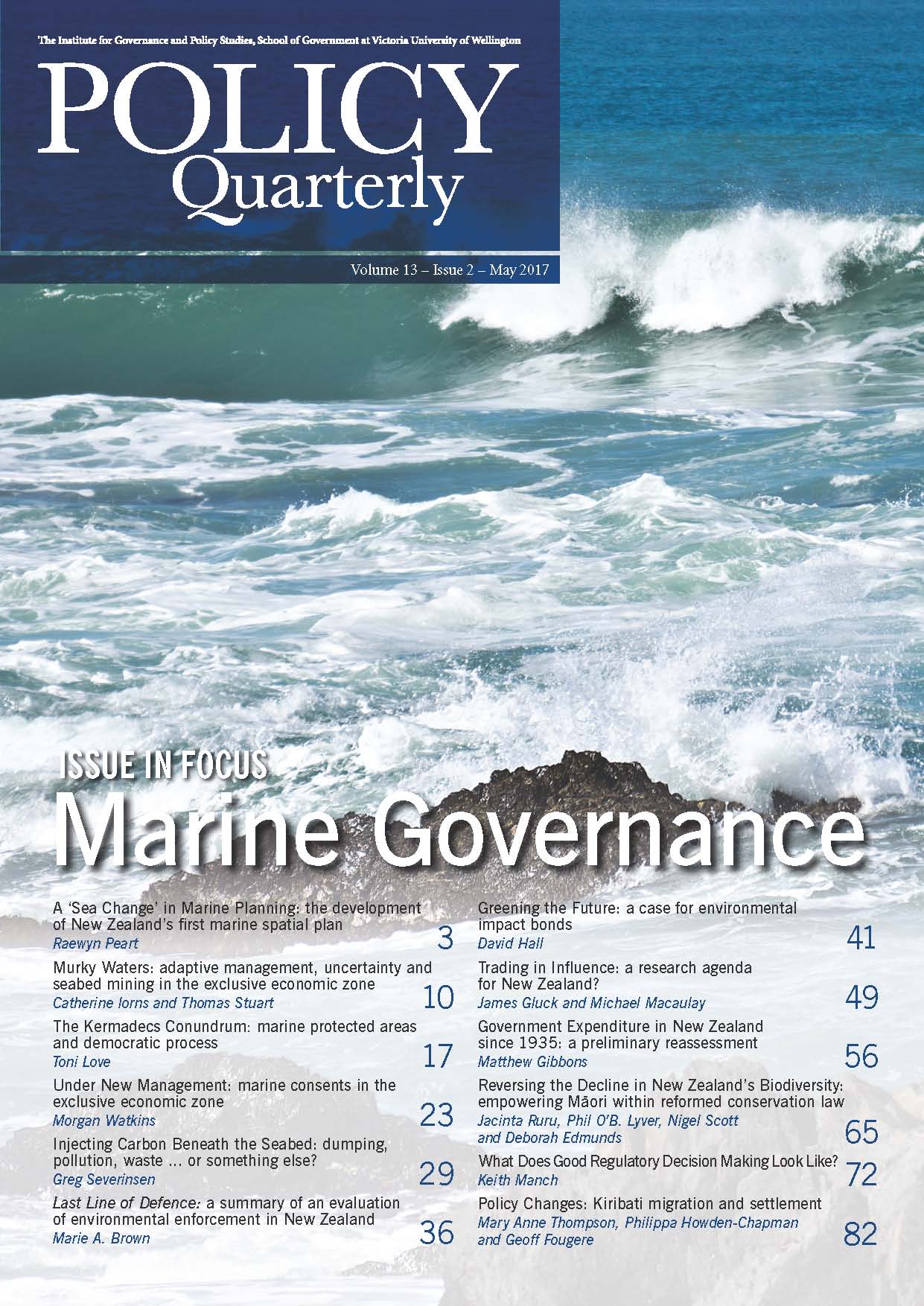 Permission: In the interest of promoting debate and wider dissemination, the IGPS encourages use of all or part of the articles appearing in PQ, where there is no element of commercial gain. Appropriate acknowledgement of both author and source should be made in all cases. The IGPS retains copyright. Please direct requests for permission to reprint articles from this publication to igps@vuw.ac.nz.