Leaving the Straight Path: Cultural Time Travel in the Seventies
Abstract
The author discusses the two related conditions that were indicative of his experience of the 1970's - belatedness and embarrassment. Belatedness refers to the 1960's when many of the progressive movements started and embarrassment in that the author felt incapable of participating in the signifiers of opposition at that time. The seventies were indicative of the struggle of actual time and imaginary time for dominance.
Downloads
Download data is not yet available.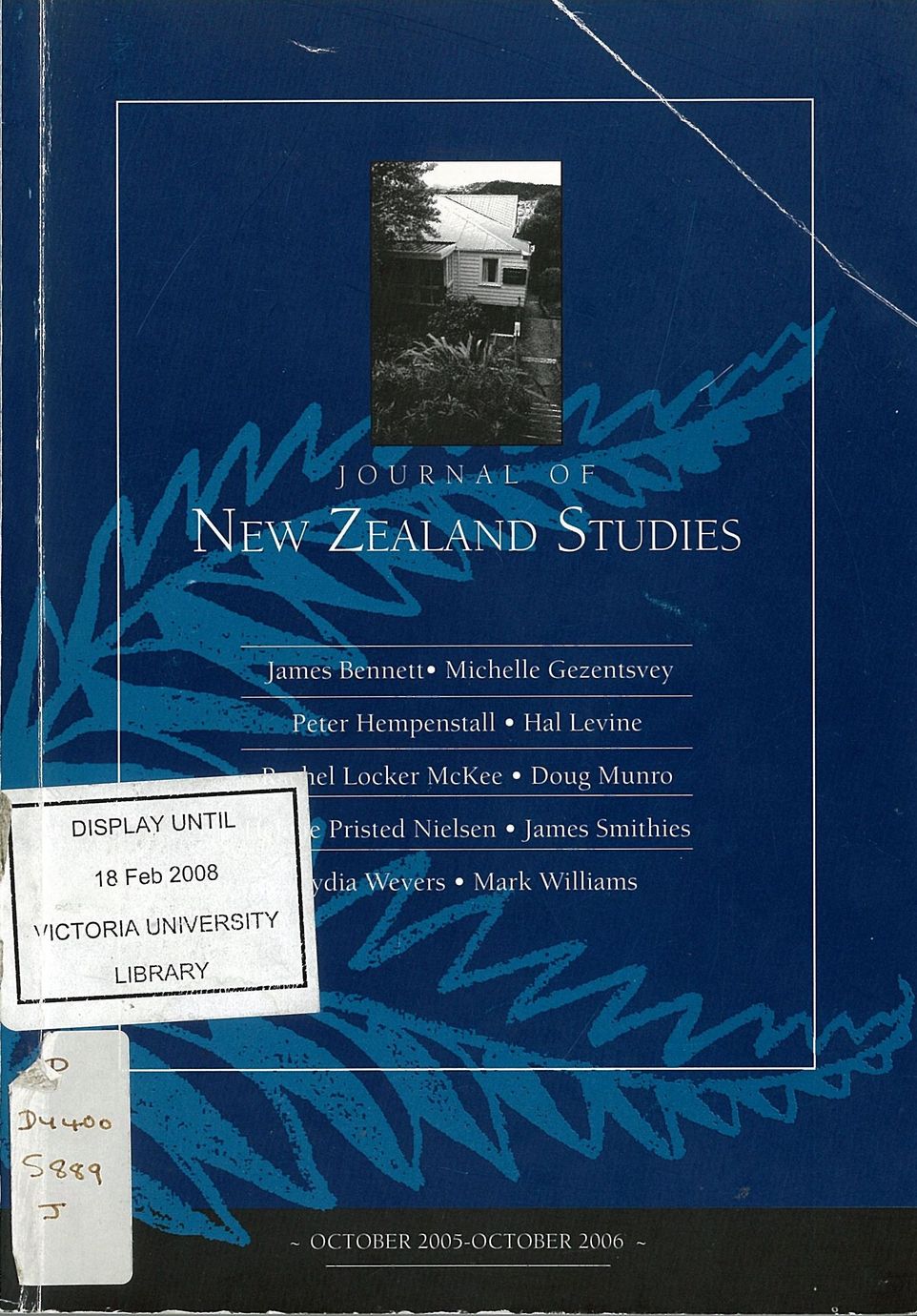 Downloads
License
Authors who publish with this journal agree to the following terms:
The
Journal of New Zealand Studies
retains the copyright of material published in the journal, but permission to reproduce articles free of charge on other open access sites will not normally be withheld. Any such reproduction must be accompanied by an acknowledgement of initial publication in the
Journal of New Zealand Studies.