J.W. Davidson and W.K. Hancock: Patronage, Preferment, Privilege
Abstract
The article discusses the viewpoints regarding academic lifestyle as seen by J.W. Davidson, and the unpleasantries involved. The relationship between J.W. Davidson and W.K. Hancock and the connections between academic patronage, institution building and personal interaction that are a part and parcel of professional opportunity are highlighted.
Downloads
Download data is not yet available.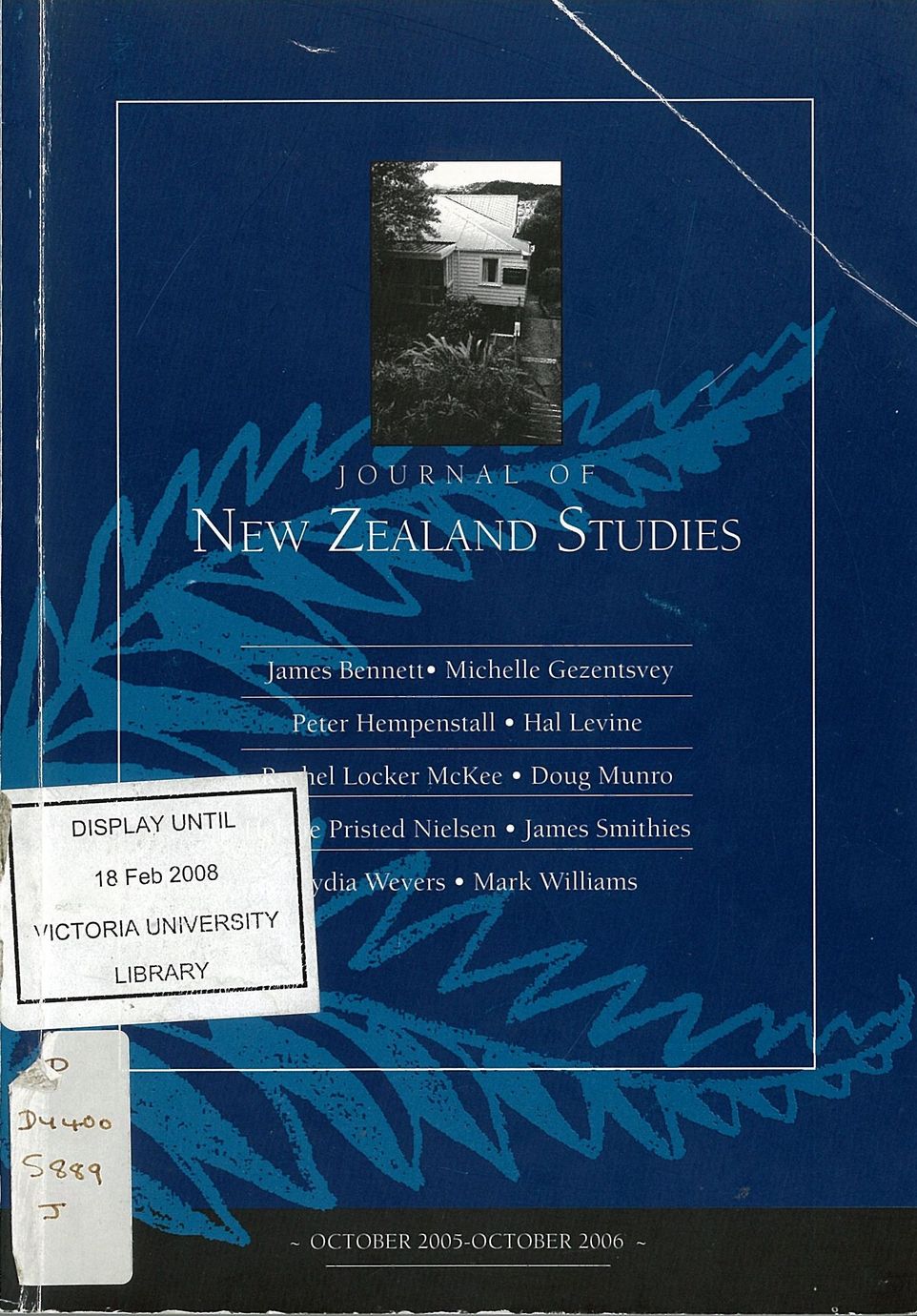 Downloads
License
Authors who publish with this journal agree to the following terms:
The
Journal of New Zealand Studies
retains the copyright of material published in the journal, but permission to reproduce articles free of charge on other open access sites will not normally be withheld. Any such reproduction must be accompanied by an acknowledgement of initial publication in the
Journal of New Zealand Studies.