Fifty Years of Parker and Hulme: A Survey of Some Major Textual Representations and Their Ideological Significance
Abstract
The article discusses Peter Jackson's filmic representation of the famous case in the history of crime in New Zealand, of the murder of Honora Rieper by her teenage daughter Pauline and Pauline's friend Juliet Hulme. Some of the most significant textual representations of the case are highlighted.
Downloads
Download data is not yet available.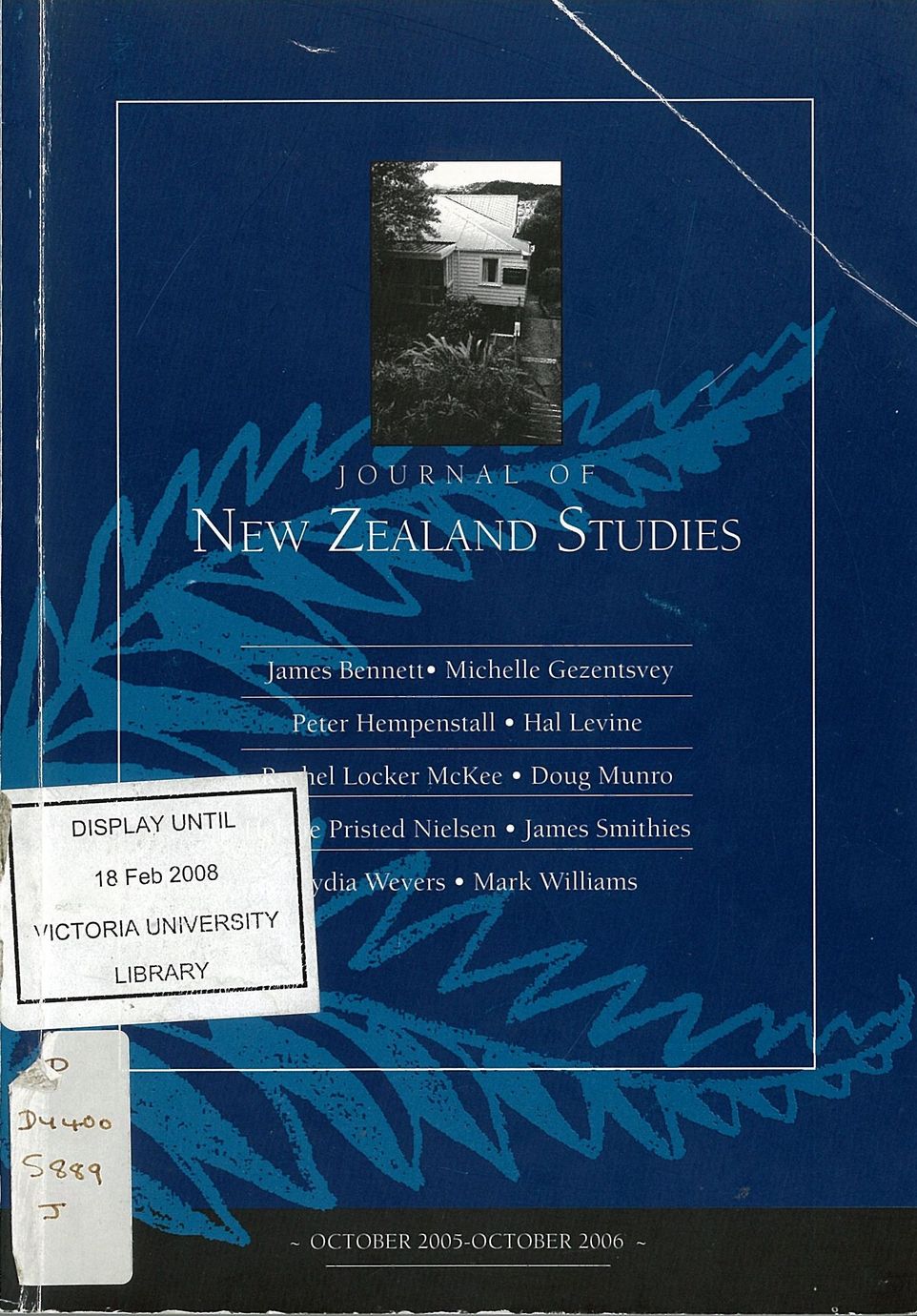 Downloads
License
Authors who publish with this journal agree to the following terms:
The
Journal of New Zealand Studies
retains the copyright of material published in the journal, but permission to reproduce articles free of charge on other open access sites will not normally be withheld. Any such reproduction must be accompanied by an acknowledgement of initial publication in the
Journal of New Zealand Studies.