The Presumption of Advancement in New Zealand: A Confused and Inconsistent Existence
Abstract
This project surveys New Zealand court cases in the last 20 years (2000–2020) concerning monetary or gratuitous land transfers from parents to their children ("parent-child transfer") and examines New Zealand court approaches to the presumption of advancement concerning parent-child transfers. This article examines the status of the presumption in New Zealand, discusses the conceptual understandings of the presumption as revealed in the approaches taken by courts, and investigates the courts' approaches concerning the categories of persons who are subject to the presumption, namely mothers, adult children and sons- or daughters-in-law. This article highlights the weakened status of the doctrine and the confused and inconsistent approaches by courts in engaging (or declining to engage) the doctrine and calls for changes to clarify the understanding of the doctrine and to establish a more consistent approach.
Downloads
Download data is not yet available.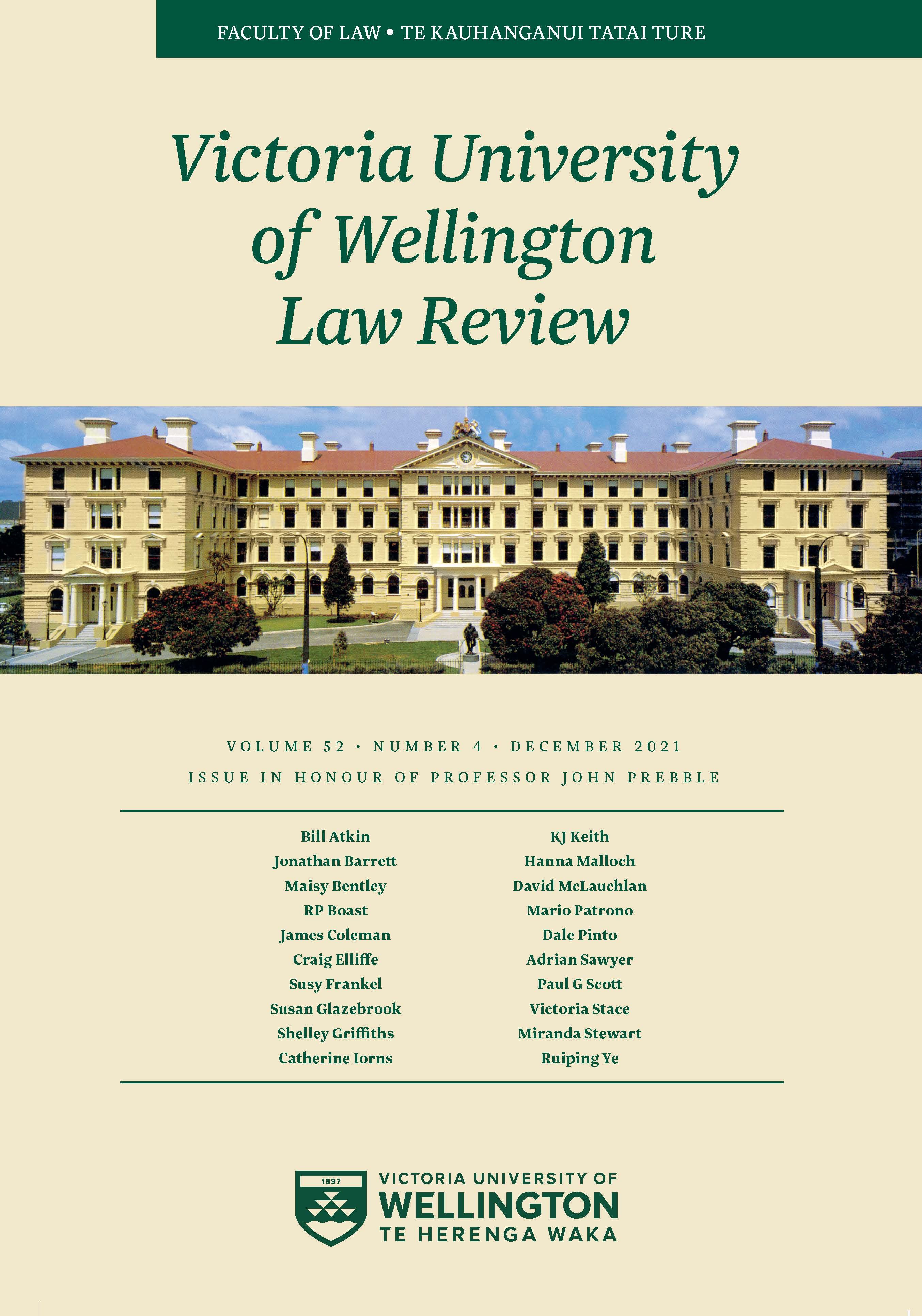 Downloads
How to Cite
Ye, R. (2022). The Presumption of Advancement in New Zealand: A Confused and Inconsistent Existence . Victoria University of Wellington Law Review, 52(4), 1061–1088. https://doi.org/10.26686/vuwlr.v52i4.7431
License
Authors retain copyright in their work published in the Victoria University of Wellington Law Review.