Conversations with the Common Law: Exposure, Privacy and Societal Change
Abstract
This is an edited version of an inaugural professorial lecture delivered at the Faculty of Law, Te Herenga Waka – Victoria University of Wellington on 16 March 2021 (the promotion to professor having taken place on 1 January 2019). In the address, Professor Moreham asked what the development of new torts of privacy over the last two decades has told us about the way in which common law both shapes and responds to changing societal values. Reflecting on her own experience ''growing up with'' the privacy torts, Professor Moreham considered the role of the legal academic in common law development and showed how conversations between the common law and the society it serves enrich both parties to it.
Downloads
Download data is not yet available.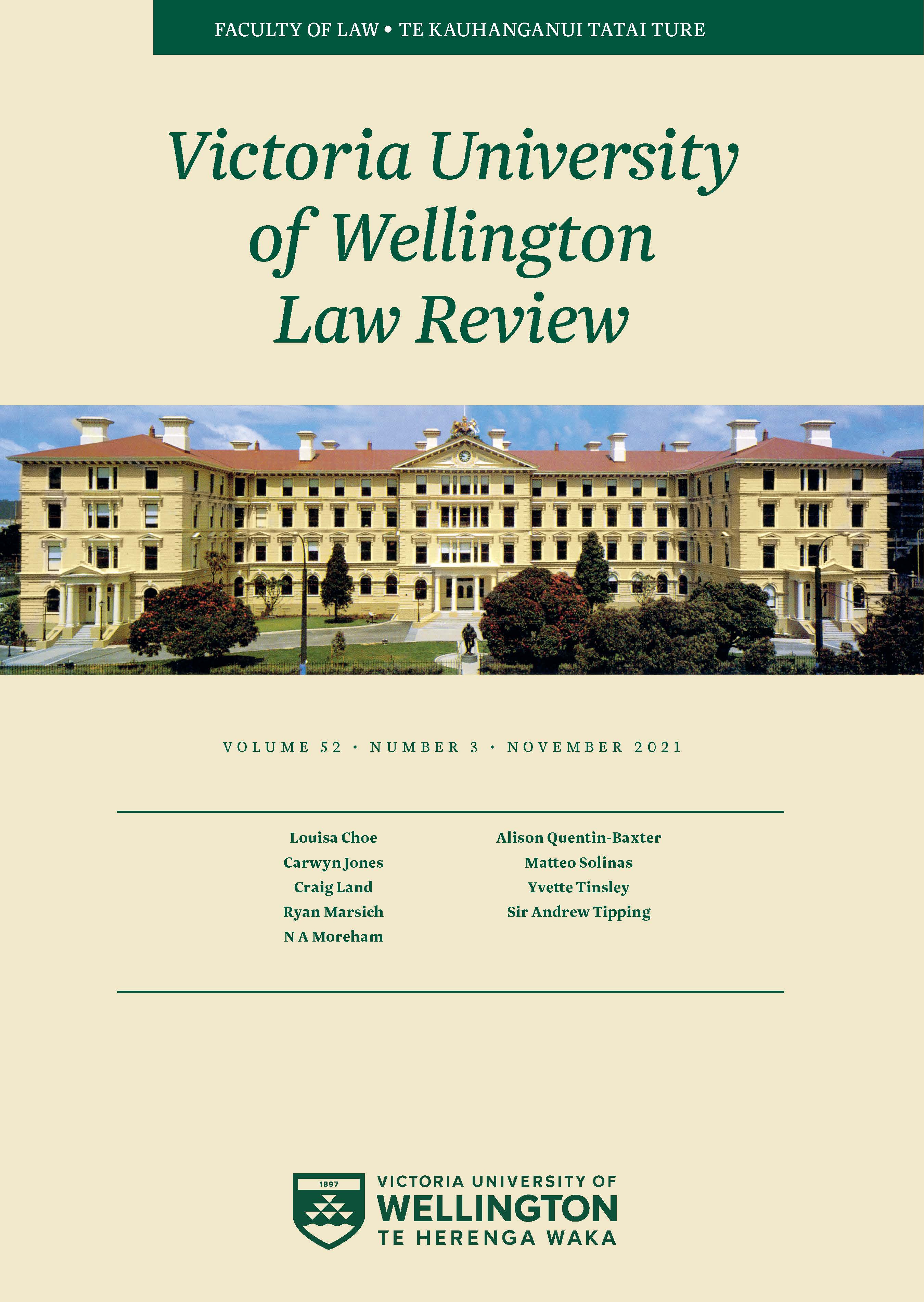 Downloads
How to Cite
Moreham, N. (2021). Conversations with the Common Law: Exposure, Privacy and Societal Change. Victoria University of Wellington Law Review, 52(3), 563–579. https://doi.org/10.26686/vuwlr.v52i3.7332
License
Authors retain copyright in their work published in the Victoria University of Wellington Law Review.