Commercial Common Sense in Contract Interpretation: Observations on the Court of Appeal in Technix v Fitzroy and The Malthouse v Rangatira
Abstract
The contemporary principles of contract interpretation require courts to have regard to a number of factors to determine the meaning of a contract, including the plain meaning of the express contractual language, the contract's context, and commercial common sense. These principles superseded the narrower plain meaning rule, which directed courts to interpret contracts in a manner largely consistent with the plain and ordinary meaning of their express words. Since their manifestation some 20 years ago, these principles have undergone change, development and elaboration to the extent that some commentators now claim the approach to contract interpretation more closely resembles the former plain meaning rule, with courts giving "primacy" to the words of the contract in order to deliver "commercial certainty". This article argues that while courts must give primacy to the express contractual language, that does not mean courts should maintain an unwavering loyalty to the plain meaning of those words, even if their meaning is clear. Courts that adopt this approach, referred to by some as the "conservative approach", risk obscuring the true meaning of a contract that can only be obtained through the careful balancing of a contract's internal and external factors, including commercial common sense. This article demonstrates the problem with the "conservative approach" through the analysis of two Court of Appeal decisions, and argues that courts should not overstate the circumstances in which departure from the plain meaning of a contract should occur.
Downloads
Download data is not yet available.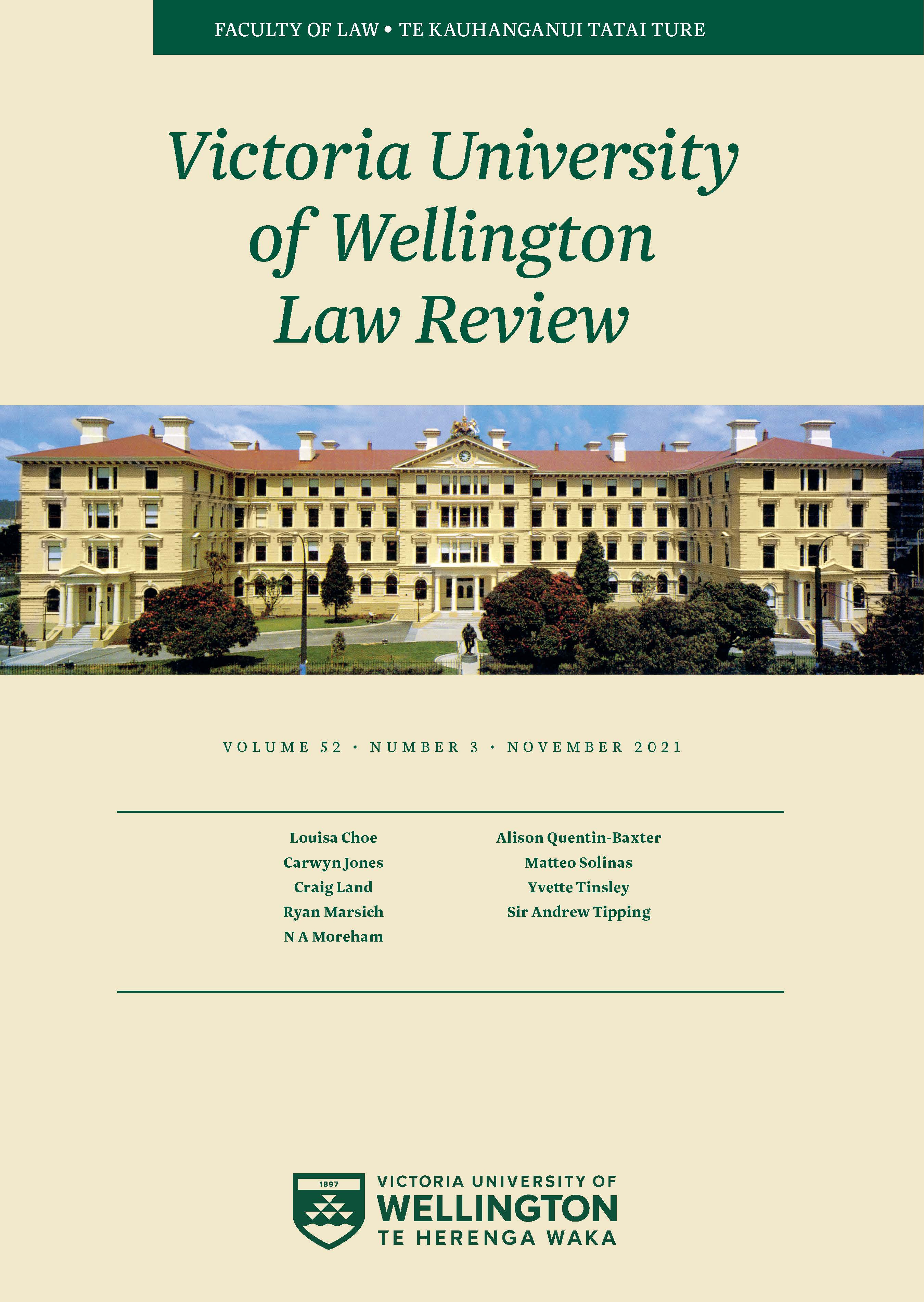 Downloads
Published
2021-12-13 — Updated on 2021-12-15
How to Cite
Marsich, R. (2021). Commercial Common Sense in Contract Interpretation: Observations on the Court of Appeal in Technix v Fitzroy and The Malthouse v Rangatira. Victoria University of Wellington Law Review, 52(3), 541–562. https://doi.org/10.26686/vuwlr.v52i3.7331 (Original work published December 13, 2021)
License
Authors retain copyright in their work published in the Victoria University of Wellington Law Review.