One Boat, Two Captains: Implications of the 2020 Samoan Land and Titles Court Reforms for Customary Law and Human Rights
Abstract
Samoa's 2020 Land and Titles Court reforms, which contributed to the Human Rights Protection Party losing support at the April 2021 elections after almost 40 years of government, have recentred attention on the tensions of legal pluralism in the South Pacific. Although Samoa maintains a system of English common law, 81 per cent of Samoan land falls under the traditional matai titles system, giving a central role to the customary Land and Titles Court (LTC). In December 2020, the Samoan parliament passed three Acts – the Constitution Amendment Act 2020, the Land and Titles Act 2020 and the Judicature Act 2020 – establishing the LTC in a parallel court hierarchy with equivalent status to the Samoan Supreme Court and Court of Appeal. This proposal has prompted debate between those favouring incorporation and promotion of Samoan custom over Western legal norms, and others who argue the amendments undermine human rights protections and the rule of law. This article evaluates the effects of these changes on the role and administration of custom in Samoa, contextualising them within broader socio-legal debates around customary legal systems. It first analyses the effect of the three Acts with regard to the bifurcation of the court system, procedural reforms in the LTC hierarchy and the introduction of a judicial guidance clause. This leads into a critical evaluation of these changes, highlighting impacts upon judicial coherence; constitutional human rights; consistency between customary and common law procedures; and resourcing constraints. The article concludes by providing broad options for future reform. It does not focus on issues which have received attention elsewhere, such as the amendments' potential impacts on judicial independence.
Downloads
Download data is not yet available.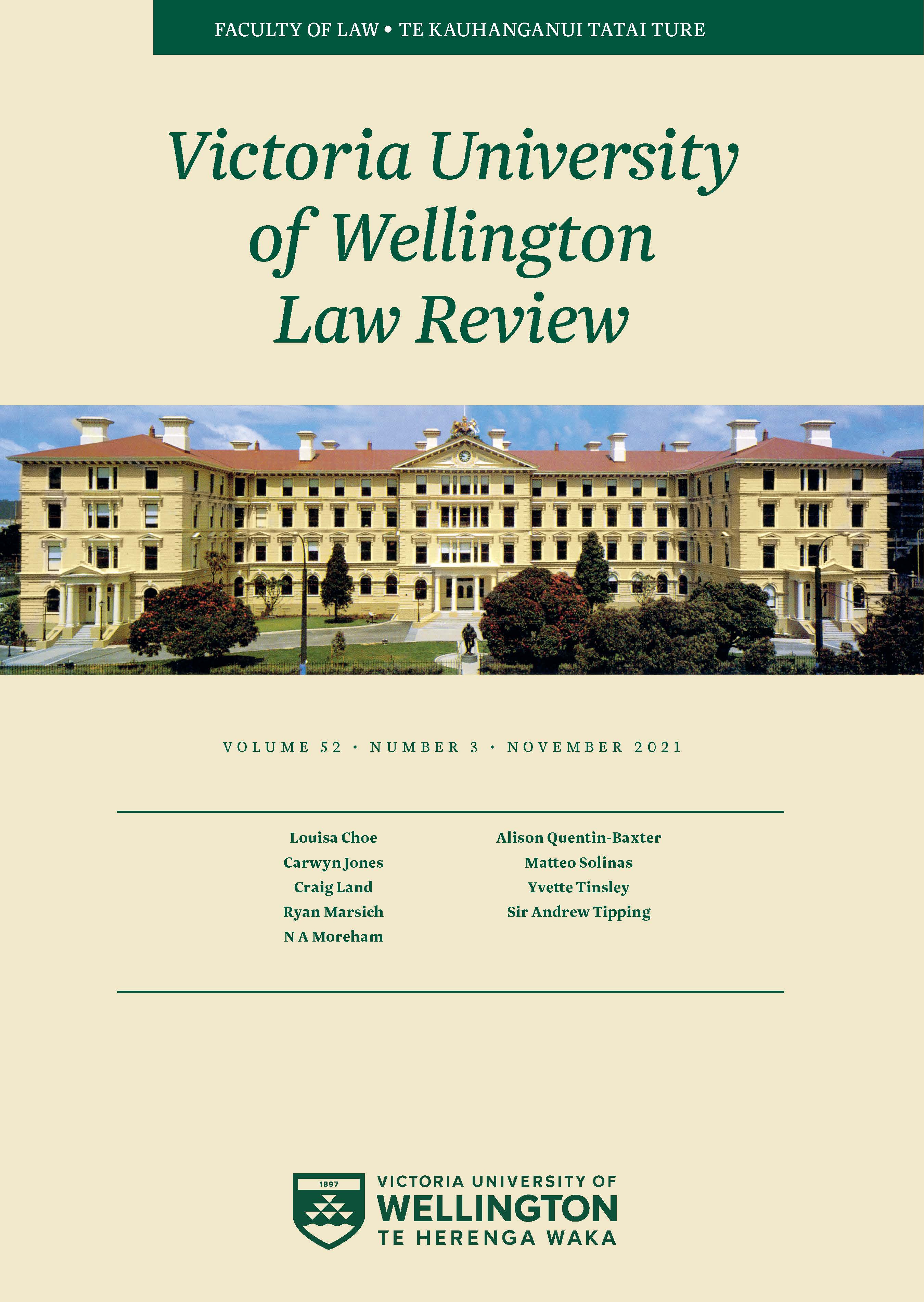 Downloads
How to Cite
Land, C. (2021). One Boat, Two Captains: Implications of the 2020 Samoan Land and Titles Court Reforms for Customary Law and Human Rights. Victoria University of Wellington Law Review, 52(3), 507–540. https://doi.org/10.26686/vuwlr.v52i3.7330
License
Authors retain copyright in their work published in the Victoria University of Wellington Law Review.