How Many 'Clicks' Does it Take? Finding Price Information on New Zealand Lawyers' Websites
Abstract
This article examines price transparency in New Zealand's civil legal services market and compares the civil legal services market characteristics to those of other jurisdictions. The current law does not incentivise providers within the legal services market to communicate price information to consumers searching for a provider. The researcher utilised a web-sweep method to assess how New Zealand law firms that provide dispute resolution services and employment advocates share information through their websites. The web-sweep covered the websites of 96 New Zealand law firms and 30 New Zealand employment advocates. The author assessed the ease with which prospective consumers could navigate and understand price-related information. The results demonstrated that in a majority of instances, price information is unclear and uncertain. It is therefore not comparable between providers. Consumers in New Zealand face a high search cost when looking for prices and deciding on a legal service provider. They are unable to make a meaningful price comparison between providers of dispute resolution services before engaging them. Stronger regulation of providers (lawyers and employment advocates) to require the display of pricing information would lower search costs for consumers and increase competition.
Downloads
Download data is not yet available.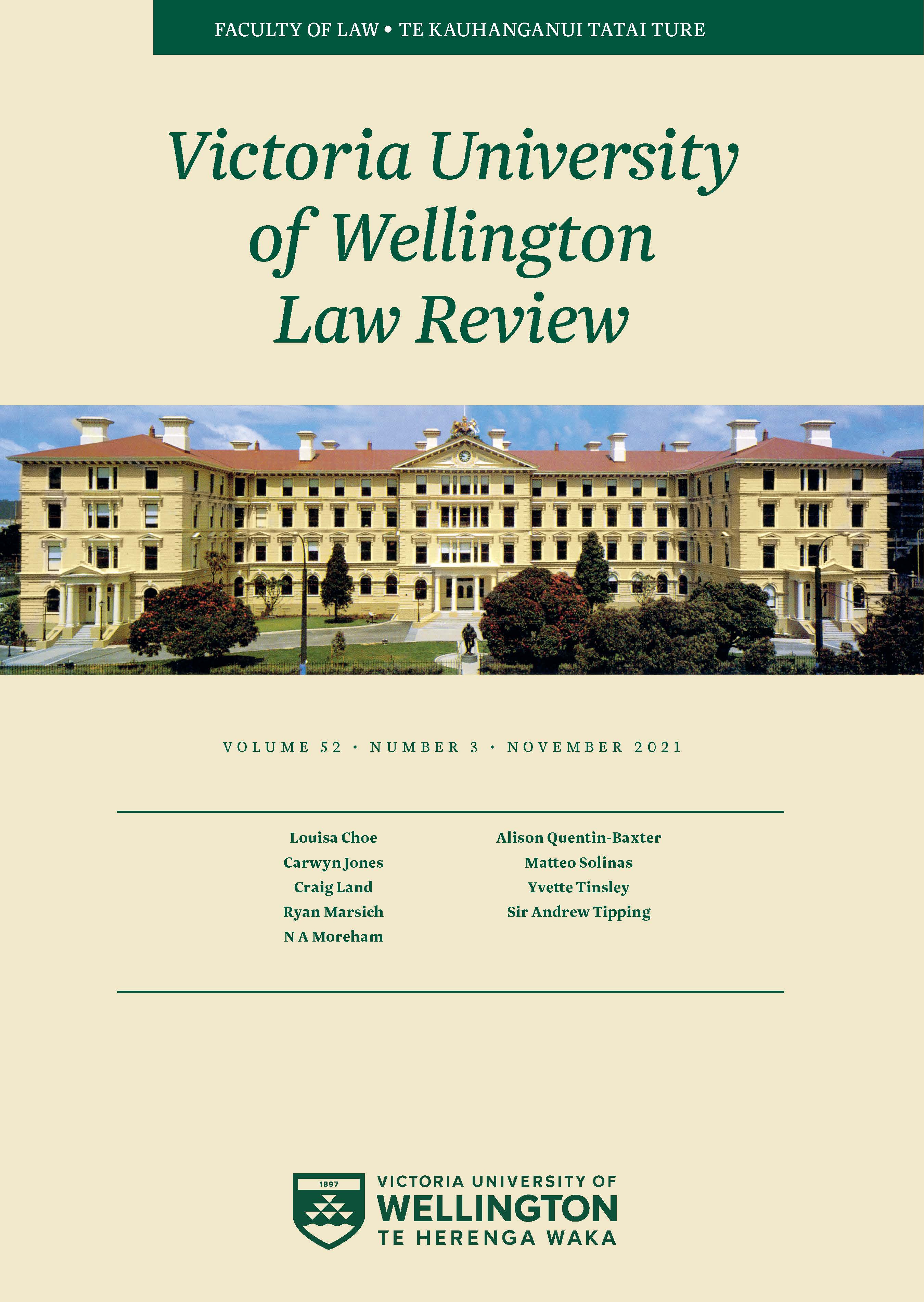 Downloads
How to Cite
Choe, L. (2021). How Many 'Clicks' Does it Take? Finding Price Information on New Zealand Lawyers' Websites. Victoria University of Wellington Law Review, 52(3), 487–506. https://doi.org/10.26686/vuwlr.v52i3.7329
License
Authors retain copyright in their work published in the Victoria University of Wellington Law Review.