The Effects of COVID-19 on International Contracts: A Comparative Overview
Abstract
This article provides a timely consideration of the effect of COVID-19, and legislative measures taken to deal with it, on contractual liabilities. The relationship of COVID-19 events to the defences of force majeure and hardship are investigated by comparative analyses of several countries' laws as well as the issue whether the national lockdown measures can be qualified as "overriding mandatory provisions". The study is of both domestic contracts and international commercial contracts.
Downloads
Download data is not yet available.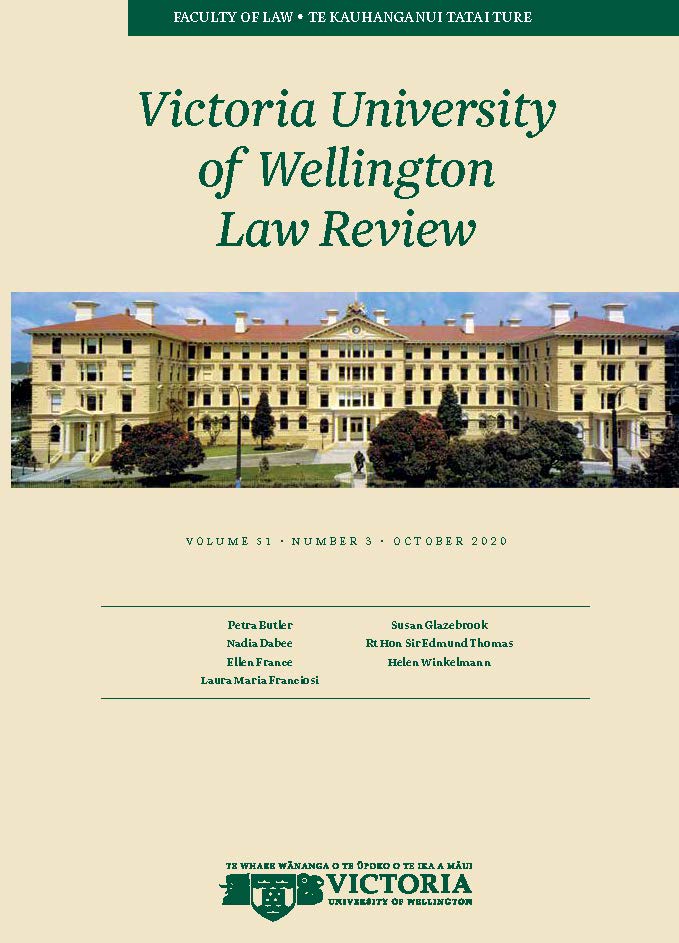 Authors retain copyright in their work published in the Victoria University of Wellington Law Review.