How to Regulate the Due Diligence Duties of Officers under the Health and Safety at Work Act 2015
Abstract
To date, no enforcement activity against officers under the Health and Safety at Work Act 2015 (HSWA) has been reported and methods to achieve compliance also appear to be underdeveloped. In addition to there being no prosecutions against officers for breach of their due diligence duties, there are also no formalised regulatory structures to help officers "self-regulate" effectively in order to comply with their due diligence duties. Instead, it appears that officers have been left mostly to regulate their own behaviour with some guidance from WorkSafe. This leaves a gap in the regulatory landscape of workplace health and safety in New Zealand. Opportunities for developing a unique regulatory structure geared towards regulating the due diligence duties become evident upon an examination of some of the literature on regulation. These opportunities are presented here.
Downloads
Download data is not yet available.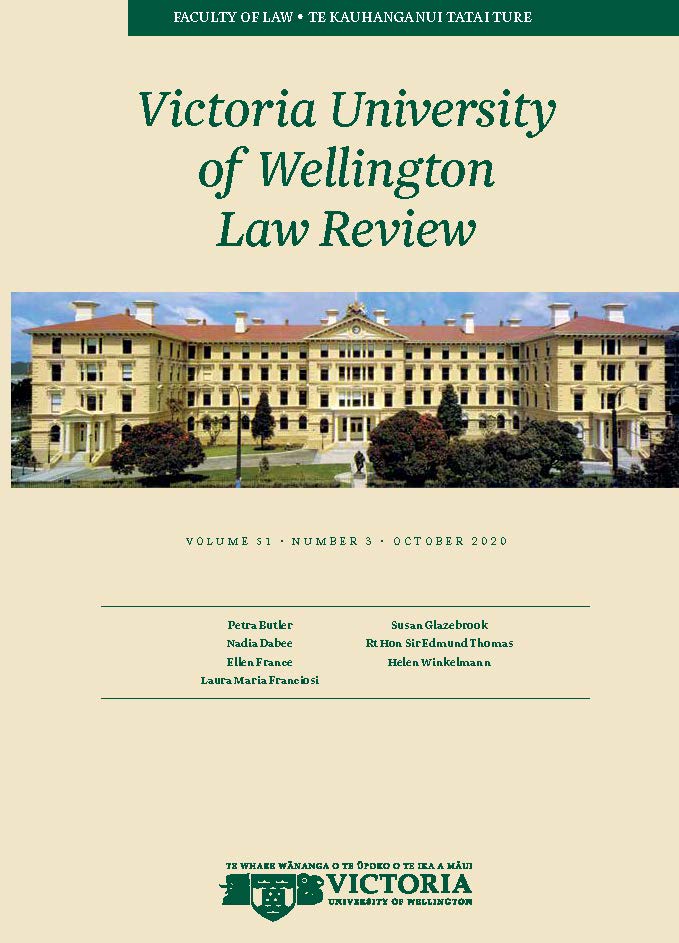 Authors retain copyright in their work published in the Victoria University of Wellington Law Review.