Institutional Design Issues and Policy Challenges: Reflections From Former Chair of the Commerce Commission, Dr Mark Berry
Abstract
I was asked by the Law and Economics Association of New Zealand to reflect tonight on my time as Chairman of the Commerce Commission (NZCC). I expect that the conference organisers may have wished that I revisited some of the key decisions during my ten year tenure. However, I fear that a retrospective of such cases would be dated, provide no new insights and would most likely be excruciatingly boring for this audience.
Downloads
Download data is not yet available.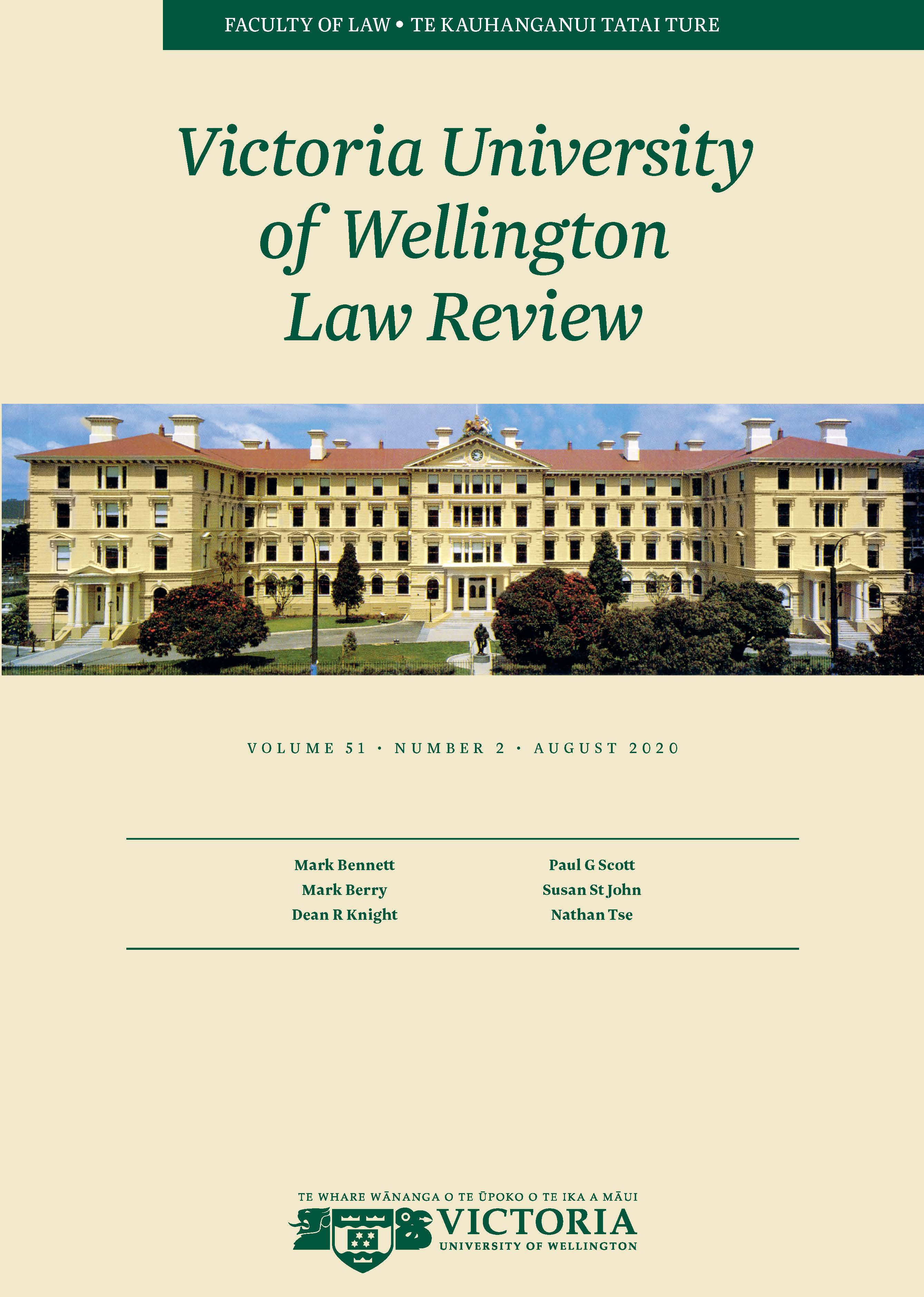 Authors retain copyright in their work published in the Victoria University of Wellington Law Review.