Nothing to See Here? The Extension of Parent Company Liability in James Hardie Industries plc v White
Abstract
In James Hardie Industries plc v White, the New Zealand Court of Appeal considered circumstances where a parent company could be directly liable for defective products produced by its subsidiary while upholding the principles behind separate corporate personality. The Court passed off the case as an unexceptional development in the law, based on an application of ordinary tort law principles and supported by decisions from overseas jurisdictions. However, the Court neglected to consider the underlying policies of the cases it cited, ignored important distinctions between them and the present case and did not inquire into whether they were in fact relevantly applicable. In fact, the Court extended parent company liability for the acts and omissions of its subsidiary far beyond what courts in overseas jurisdictions have held. In doing so, the Court implicitly lifted the corporate veil and failed to acknowledge the impact such a finding of liability would have on the corporate form.
Downloads
Download data is not yet available.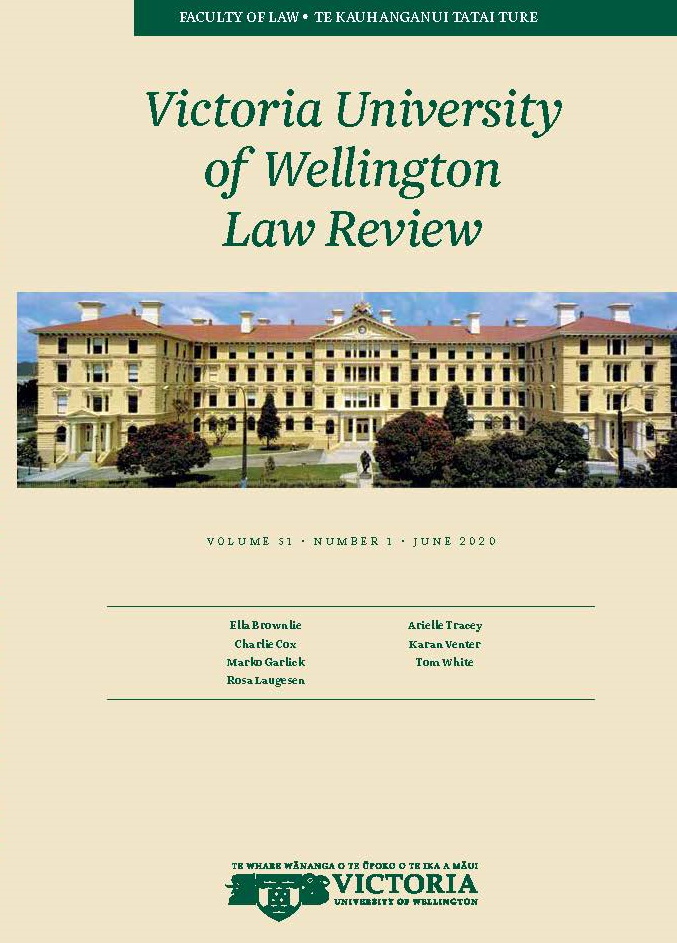 Downloads
How to Cite
White, T. (2020). Nothing to See Here? The Extension of Parent Company Liability in James Hardie Industries plc v White. Victoria University of Wellington Law Review, 51(1), 155–178. https://doi.org/10.26686/vuwlr.v51i1.6522
License
Authors retain copyright in their work published in the Victoria University of Wellington Law Review.