Purchase Money Security Interest Refinancing in New Zealand: A Case for Retention of Super-Priority
Abstract
This article concerns the issue of purchase money security interest (PMSI) refinancing. Under current law, PMSI super-priority is lost on refinance regardless of whether the refinancier is the original PMSI holder or a third party financier. This article contends that such a position is uncommercial and frustrates the undergirding objective of the law of debt security to facilitate the provision of credit to business. This position is supported by theory, international treatment of the issue and policy.
Downloads
Download data is not yet available.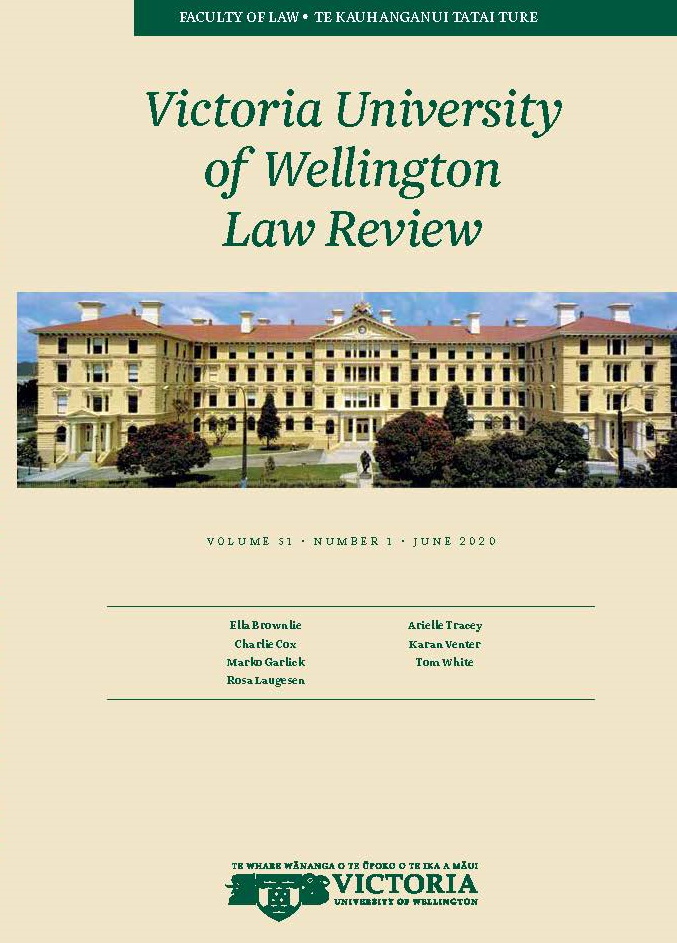 Downloads
How to Cite
Tracey, A. (2020). Purchase Money Security Interest Refinancing in New Zealand: A Case for Retention of Super-Priority. Victoria University of Wellington Law Review, 51(1), 103–126. https://doi.org/10.26686/vuwlr.v51i1.6520
License
Authors retain copyright in their work published in the Victoria University of Wellington Law Review.