The Lodge Case and the Misapplication of the Per Se Cartel Provisions of the Commerce Act 1986
Abstract
An arrangement to fix, control or maintain prices is the classic competition law per se offence, and is deemed to substantially lessen competition under s 30 of the Commerce Act 1986. However, it is currently unclear when arrangements that do not explicitly concern price fall within the ambit of
s 30. This article examines the recent Court of Appeal decision in Commerce Commission v Lodge Real Estate Ltd which found that the defendants were liable under the per se offence provisions. It contends that the Court of Appeal took the overseas case law out of context, misunderstood key factual findings made by the High Court at first instance and overlooked important legal and policy considerations. As a result it is argued that Lodge sets an unfortunate precedent that should be overruled or strictly confined to its own facts.
Downloads
Download data is not yet available.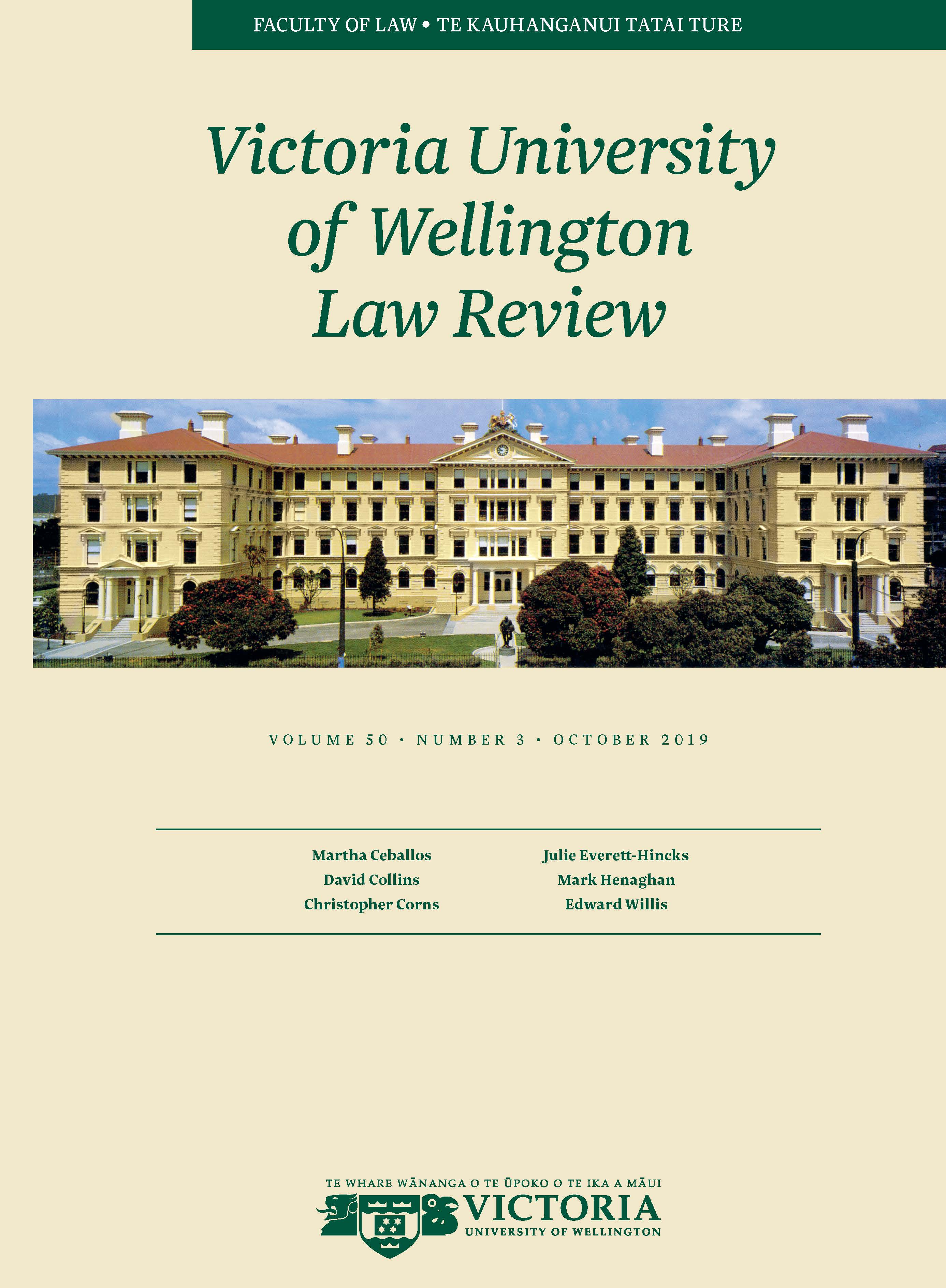 Downloads
How to Cite
Willis, E. (2019). The Lodge Case and the Misapplication of the Per Se Cartel Provisions of the Commerce Act 1986. Victoria University of Wellington Law Review, 50(3), 551–572. https://doi.org/10.26686/vuwlr.v50i3.5991
License
Authors retain copyright in their work published in the Victoria University of Wellington Law Review.