From the Grave to the Cradle: Looking for Answers to the Question of Consent to Reproduce Posthumously in New Zealand
Abstract
In New Zealand, posthumous reproduction is regulated by the Human Assisted Reproductive Technology Act 2004 (HART Act), which established two bodies, the Advisory Committee on Assisted Reproductive Technology (ACART) and the Ethics Committee on Assisted Reproductive Technology (ECART). In 2000, the predecessor of ECART, the National Ethics Committee on Assisted Human Reproduction (NECAHR), issued "Guidelines for the Storage, Use, and Disposal of Sperm from a Deceased Man" designed to provide a legal framework for this technology. However, a recent application to the High Court by the partner of a man who unexpectedly died, requesting permission to have sperm retrieved from the deceased and the subsequent judgment handed down by the High Court in 2017,  have highlighted the shortcomings of the current posthumous reproduction regulations. This has led to a recent consultation process by ACART to review and revise the guidelines. Relying on Re Lee, the landmark judgment of the High Court that found in favour of granting the permission sought and which sheds light on the legal aspects of posthumous reproduction in New Zealand, the current article discusses the approach endorsed by the HART Act regarding consent for posthumous retrieval and use of gametes.
Downloads
Download data is not yet available.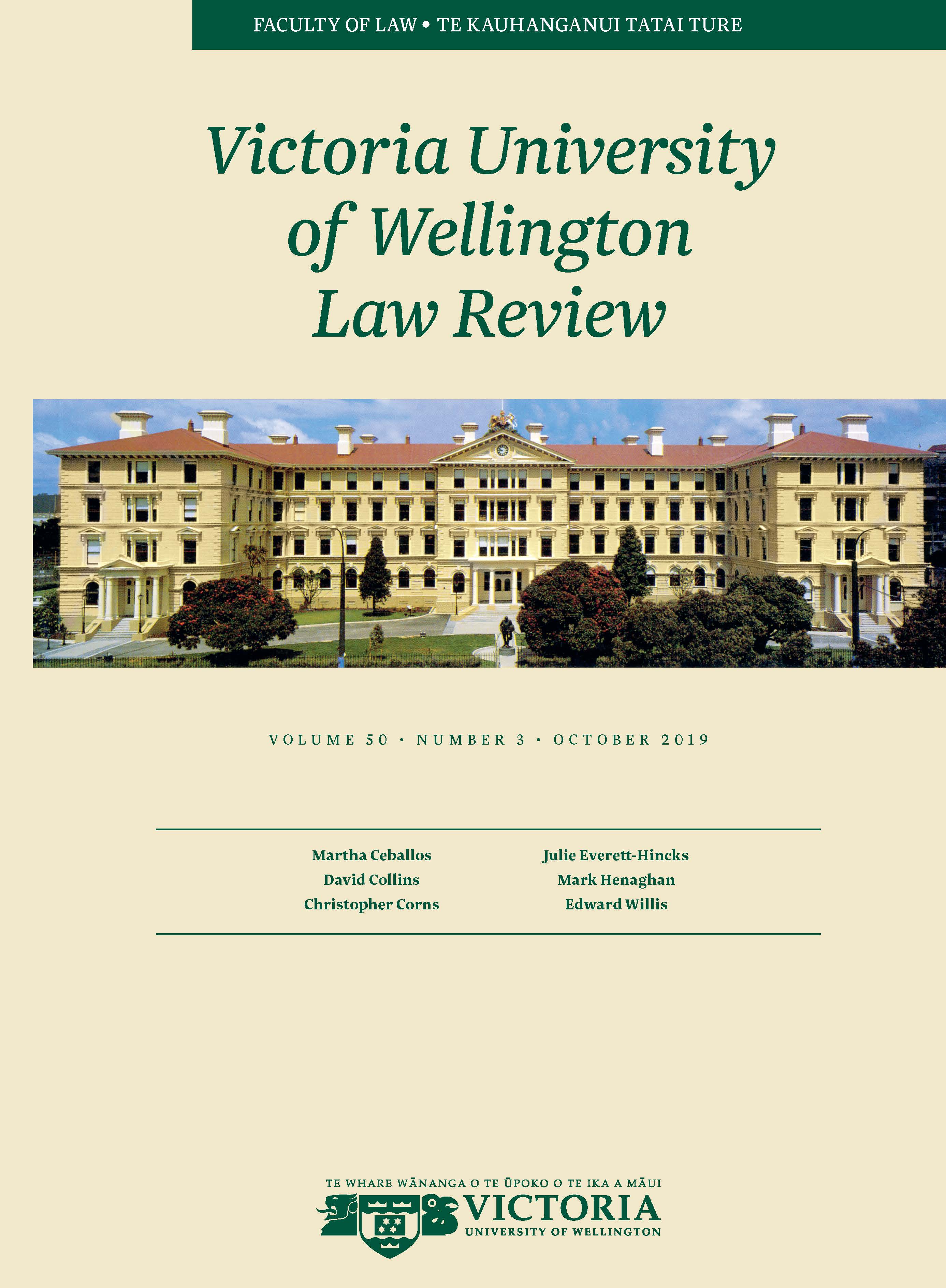 Downloads
How to Cite
Ceballos, M. (2019). From the Grave to the Cradle: Looking for Answers to the Question of Consent to Reproduce Posthumously in New Zealand. Victoria University of Wellington Law Review, 50(3), 433–456. https://doi.org/10.26686/vuwlr.v50i3.5982
License
Authors retain copyright in their work published in the Victoria University of Wellington Law Review.