Margin of Appreciation - A note Towards a Solution for the Pacific
Abstract
This "think piece," which is aimed at contributing to the debate over a Pacific human rights mechanism, firstly identifies and exemplifies some of the challenges between tradition and culture and human rights embodied in the main human rights conventions. Part III gives a brief overview of the doctrine of margin of appreciation as used by the European Court of Human Rights. The last Part analyses whether the doctrine of margin of appreciation will be able to withstand and adequately balance any "challenges" from the unique traditions and culture of the Pacific. This essay is intended as the beginning of a dialogue over the value of a margin of appreciation approach in the Pacific, as opposed to a contribution as such to the enormous literature on the margin of appreciation approach in Europe. It argues that there is much use in framing some of the Pacific debates over the application of human rights through the European approach.
Downloads
Download data is not yet available.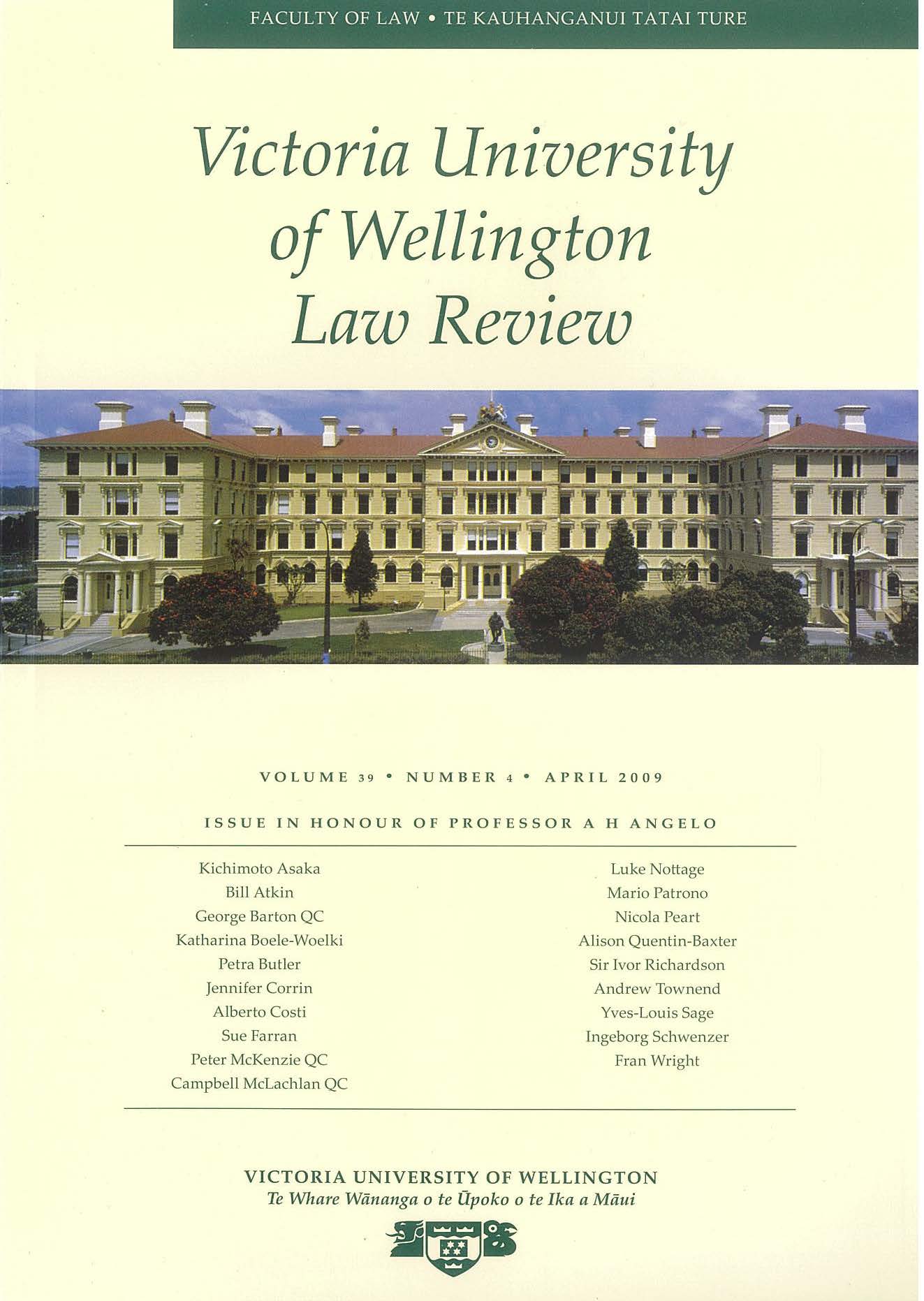 Authors retain copyright in their work published in the Victoria University of Wellington Law Review.