From a Tokotoko: Pacific Travels with Professor Angelo
Abstract
This article is a tribute to Professor Tony Angelo from the author who served as Professor Angelo's research assistant from 2002 to 2004, accompanying him on several trips to Tokelau, the Marshall Islands, and Niue. The article provides accounts of their trips together, as well as insights into Professor Angelo's admirable work ethic and meticulous preparation. The author praises Professor Angelo's role as a mentor, a bringer of consistency to the law, and the development of law attuned to local circumstances.
Downloads
Download data is not yet available.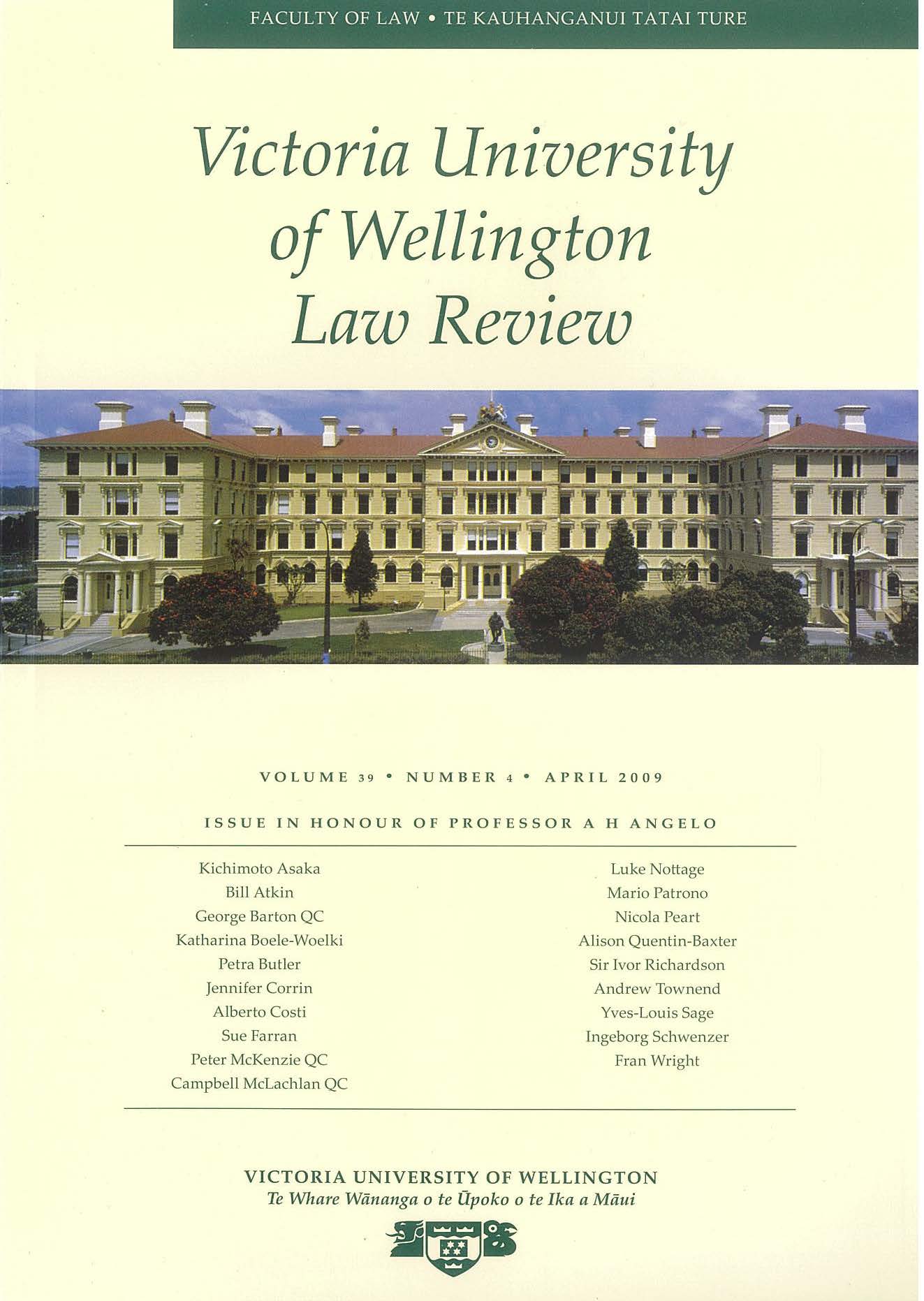 Downloads
How to Cite
Townend, A. (2008). From a Tokotoko: Pacific Travels with Professor Angelo. Victoria University of Wellington Law Review, 39(4), 575–582. https://doi.org/10.26686/vuwlr.v39i4.5481
License
Authors retain copyright in their work published in the Victoria University of Wellington Law Review.