Anthony Angelo and the Comparative Law Tradition
Abstract
The author, himself a professor of law, provides his account of learning about comparative law under Professor Tony Angelo. The author praises Professor Angelo's seminars as they required students to understand not only their own systems, but also the very different private international law solutions adopted in other countries. This allowed the author to see how the world's multitude of different legal systems fit together. It is concluded that the task of equipping law students with foundational skills in comparative law and the conflict of laws remains urgently relevant, and Professor Angelo's role in delivering that task to Victoria University of Wellington has been instrumental.
Downloads
Download data is not yet available.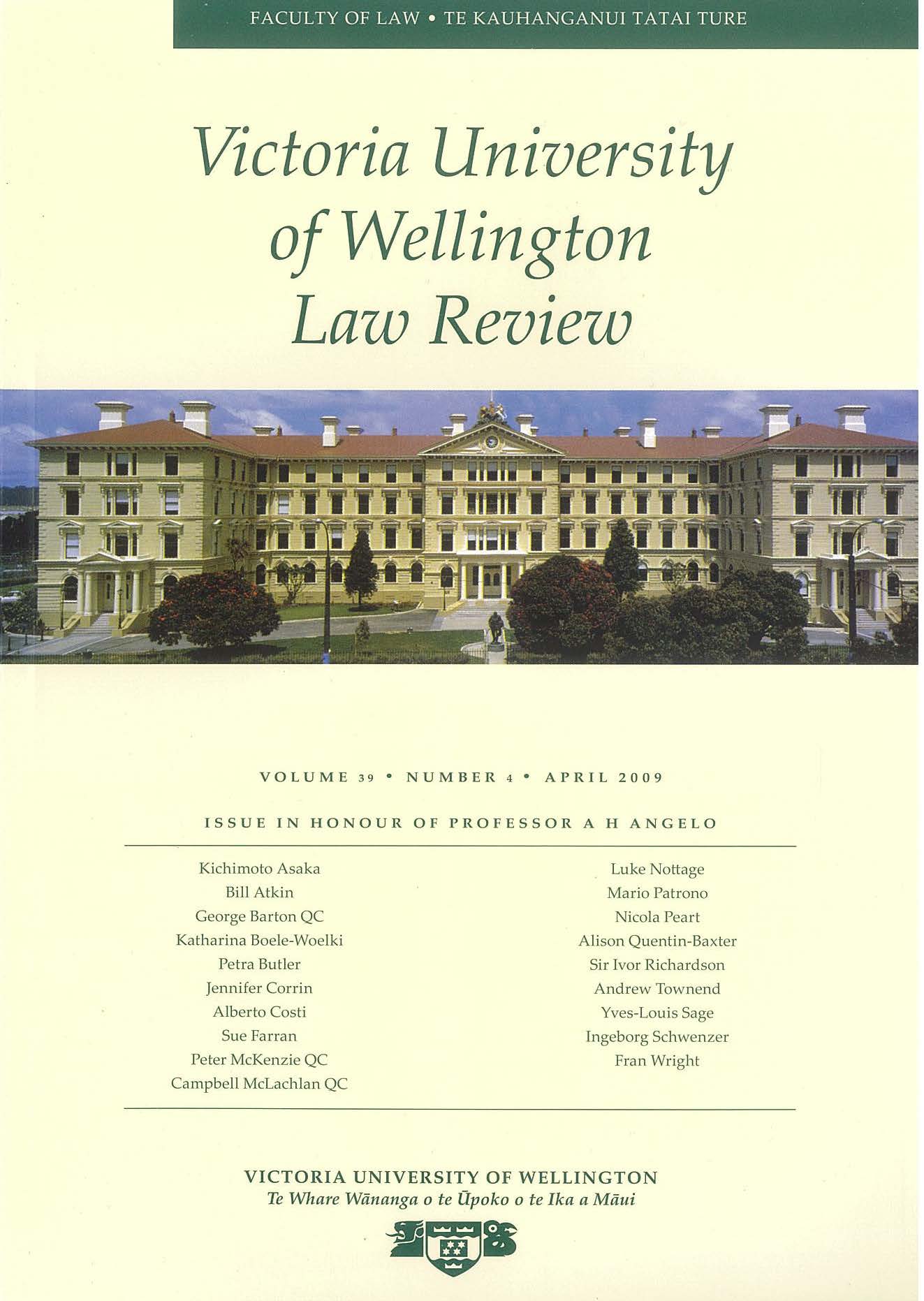 Downloads
How to Cite
McLachlan, C. (2008). Anthony Angelo and the Comparative Law Tradition. Victoria University of Wellington Law Review, 39(4), 565–570. https://doi.org/10.26686/vuwlr.v39i4.5479
License
Authors retain copyright in their work published in the Victoria University of Wellington Law Review.