New Zealand's First Chief Justice: The Rule of Law and the Treaty
Abstract
This article builds on the contribution George Barton made on the life of Sir William Martin, New Zealand's first Chief Justice, in the Dictionary of New Zealand Biography. That entry indicates the keen interest George Barton had in the culture of the law including the history of the legal profession.  This article seeks to show that New Zealand's first Chief Justice was a figure of major significance in New Zealand's early history, not only because of the way he pioneered the establishment of the superior courts in New Zealand and sought to adapt English procedures to the needs of the new colony, but more significantly in the way he used his legal and linguistic skills to encourage Māori towards a society based on the rule of law, and used those skills to provide New Zealand's early government with an understanding of the Treaty of Waitangi.  His forceful and eloquent arguments on the rights confirmed to Māori under the Treaty, although unpopular and resented by many at the time, have become a powerful resource for Treaty historians today, and deserve greater attention  by New Zealand's professional historians.
Downloads
Download data is not yet available.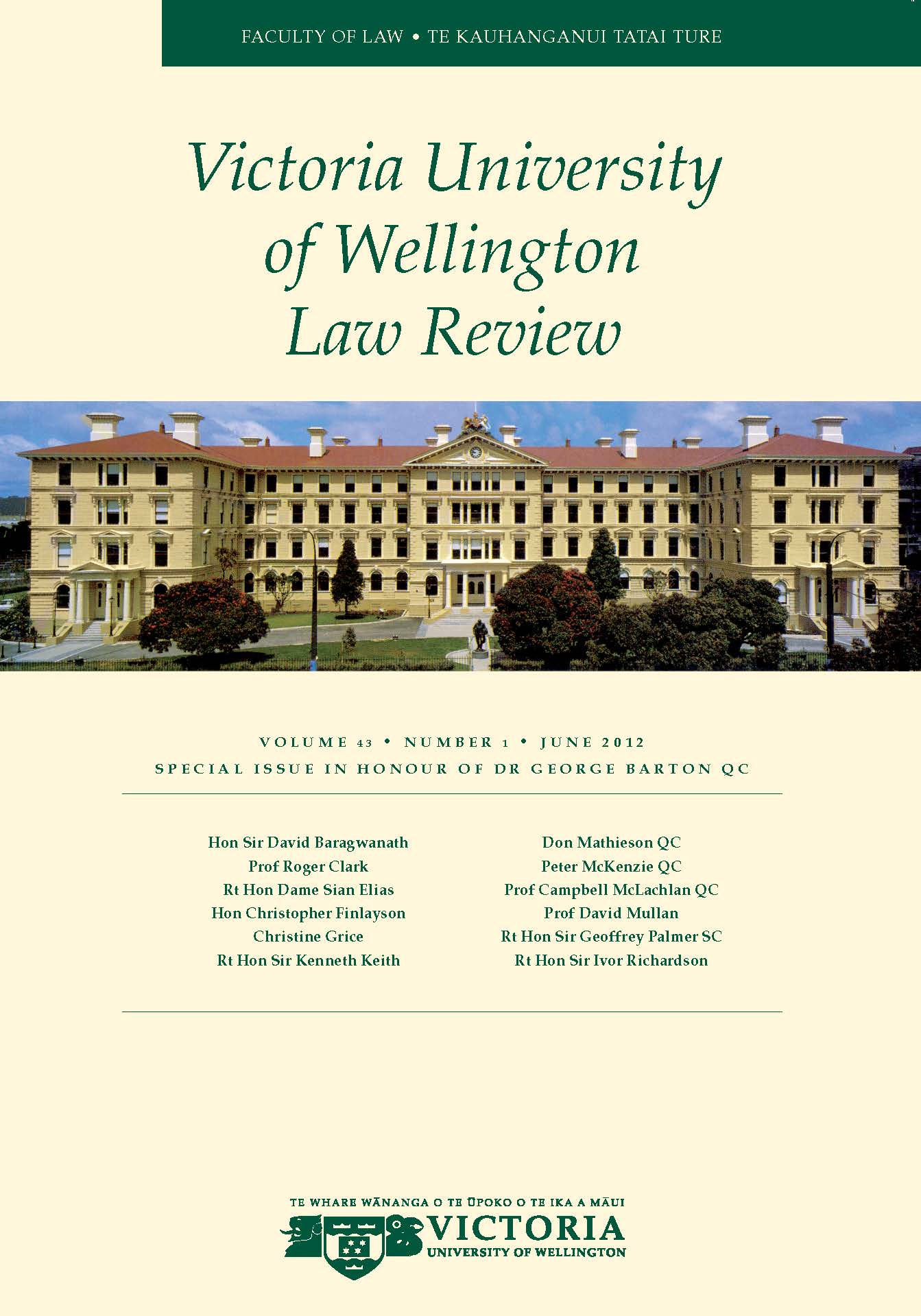 Downloads
How to Cite
McKenzie, P. (2012). New Zealand's First Chief Justice: The Rule of Law and the Treaty. Victoria University of Wellington Law Review, 43(1), 207–234. https://doi.org/10.26686/vuwlr.v43i1.5414
License
Authors retain copyright in their work published in the Victoria University of Wellington Law Review.