Trade in War's Darkest Hour: Churchill and Roosevelt's Daring 1941 Atlantic Meeting that Linked Global Economic Cooperation to Lasting Peace and Security
Abstract
A single page of text from the 1941 Atlantic Charter is a powerful reminder that the desire for peace and security drove the creation of today's global economic system. The global rules that underpin our multilateral economic system were a direct reaction to the Second World War and desire for it never to repeat.
Downloads
Download data is not yet available.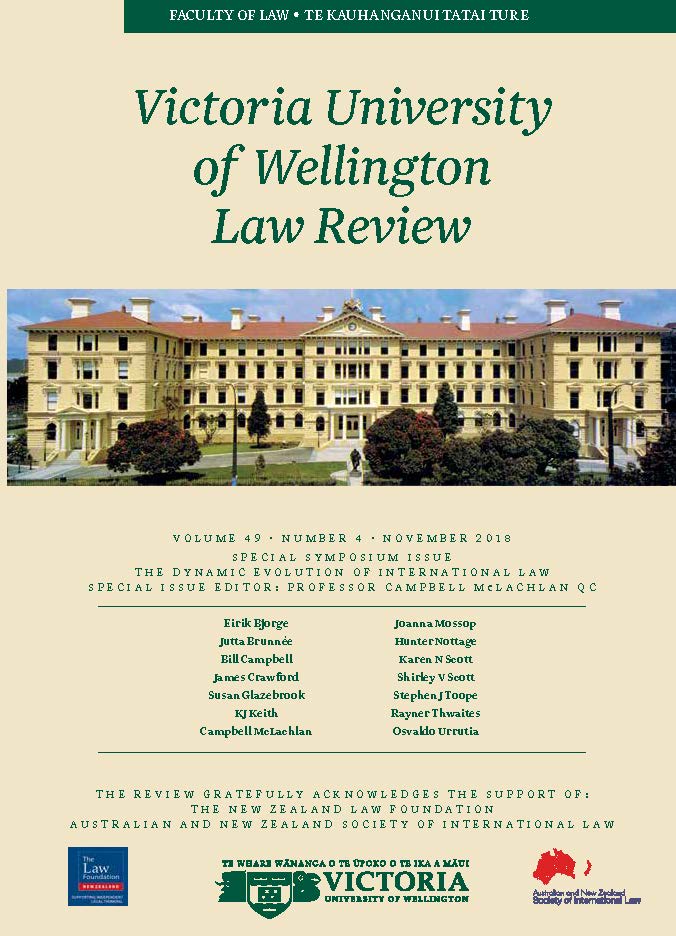 Downloads
How to Cite
Nottage, H. (2018). Trade in War's Darkest Hour: Churchill and Roosevelt's Daring 1941 Atlantic Meeting that Linked Global Economic Cooperation to Lasting Peace and Security. Victoria University of Wellington Law Review, 49(4), 595–606. https://doi.org/10.26686/vuwlr.v49i4.5342
License
Authors retain copyright in their work published in the Victoria University of Wellington Law Review.