The Development of Rules of Procedure by the World Court Through its Rule Making, Practice and Decisions
Abstract
Courts and tribunals follow procedures in reaching their decisions. Those procedures should provide the parties, appearing before an independent, impartial and qualified body, with a full and equal opportunity to present their cases and to challenge those presented against them. The process should also provide the body with sufficient material for it to resolve the dispute. The procedural rules may be established by those who set up the court or tribunal, including treaty makers and legislatures, or by the body itself through the exercise of its general rule making power and its rulings and practice in particular cases. This article considers the work of the Permanent Court of International Justice and its successor, the International Court of Justice, over almost the last 100 years in developing their procedures. A striking feature of the history is that the Statutes of the two Courts have remained essentially unchanged and that it is the Courts themselves that have developed the procedures which they and the parties are to follow. Along with the development of the law and practice of evidence in the two Courts, the history contributes an answer in one area to recurring questions about the best means of clarifying and making law.
Downloads
Download data is not yet available.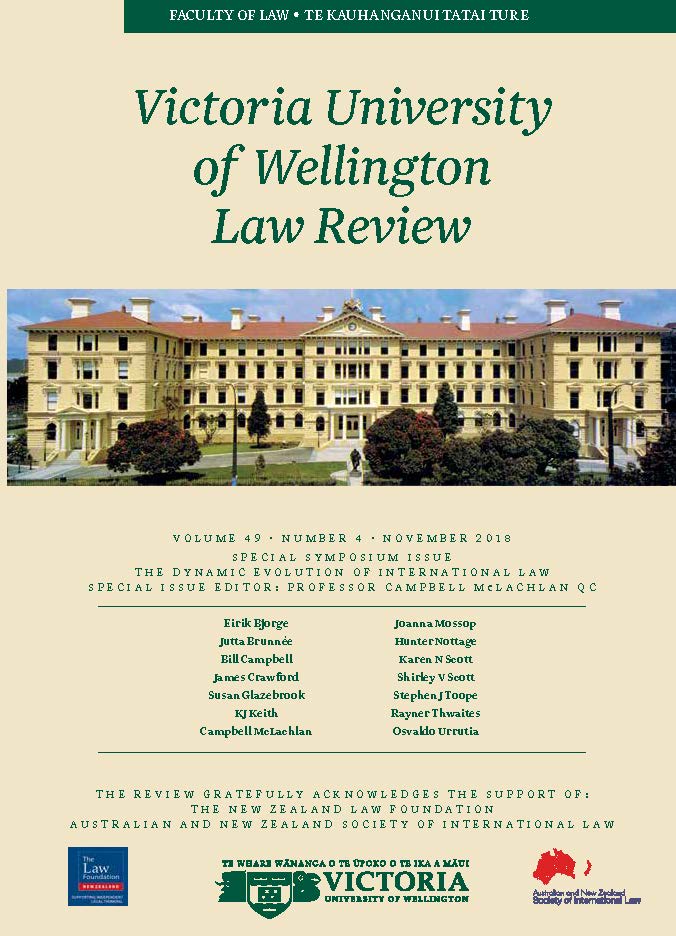 Downloads
How to Cite
Keith, K. J. (2018). The Development of Rules of Procedure by the World Court Through its Rule Making, Practice and Decisions. Victoria University of Wellington Law Review, 49(4), 511–532. https://doi.org/10.26686/vuwlr.v49i4.5338
License
Authors retain copyright in their work published in the Victoria University of Wellington Law Review.