International Law and the Problem of Change: A Tale of Two Conventions
Abstract
Extensive efforts have been made in the modern period to suppress the possession and use of both chemical and nuclear weapons. However, progress towards the abolition of these two types of weapons presents a rather sharp contrast, as this case study shows. In this article the conventional prohibitions on the possession and use of these weapons are outlined, including the recent Treaty on the Prohibition of Nuclear Weapons of 2017. This Treaty prohibits the possession and use of nuclear weapons but it has not been (and likely will not be) ratified by any of the States that possess nuclear weapons. There is a further, and consequent, contrast between the two kinds of weapons in terms of whether a customary prohibition on the possession and use of chemical and/or nuclear weapons exists; this is also examined. Ultimately, there are lessons to be learned in terms of whether international law can change unless those most concerned, in this case the States that possess chemical or nuclear weapons, want it to change. 
Downloads
Download data is not yet available.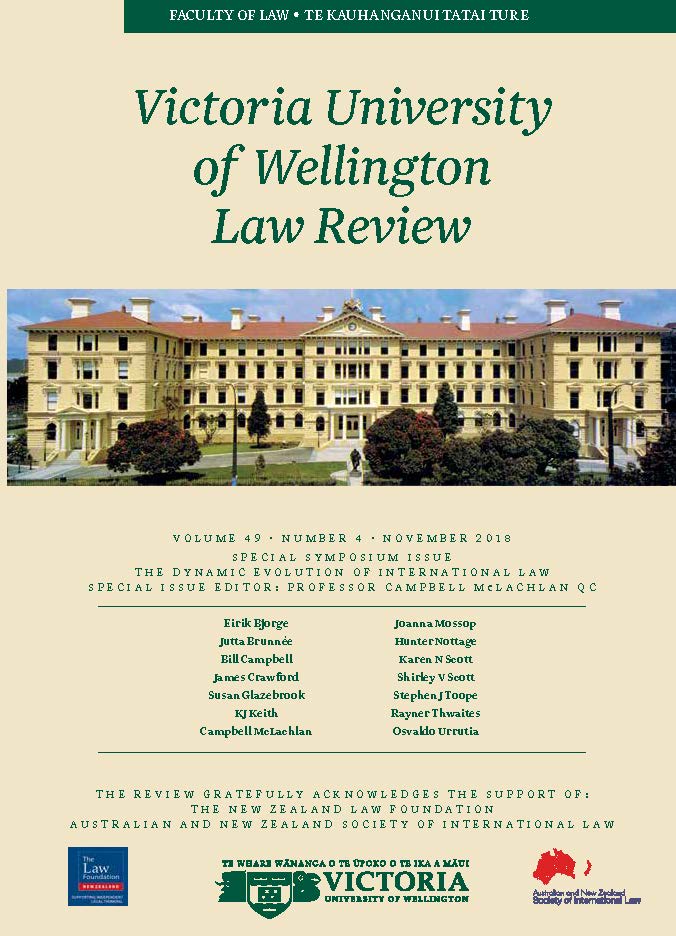 Downloads
How to Cite
Crawford, J. (2018). International Law and the Problem of Change: A Tale of Two Conventions. Victoria University of Wellington Law Review, 49(4), 447–476. https://doi.org/10.26686/vuwlr.v49i4.5335
License
Authors retain copyright in their work published in the Victoria University of Wellington Law Review.