Reforming Civil Procedure
Abstract
This paper proposes that the Rules Committee's membership should be altered, and that civil procedural rules reform should be viewed from all four of the perspectives – the judicial, and those of the litigation lawyer, the litigant and the public. It is also suggested that more thought needs to be given to the location of procedural requirements – in rules or in practice notes, or left to judicial administration. The author explains why rules are almost always preferable to practice directions. Fundamental issues of principle and policy, for example whether all rules should be readily comprehensible by non-lawyers, need to be addressed when changing the rules of civil procedure but are all too often ignored because they are too difficult and because the empirical research has not been done. 
Downloads
Download data is not yet available.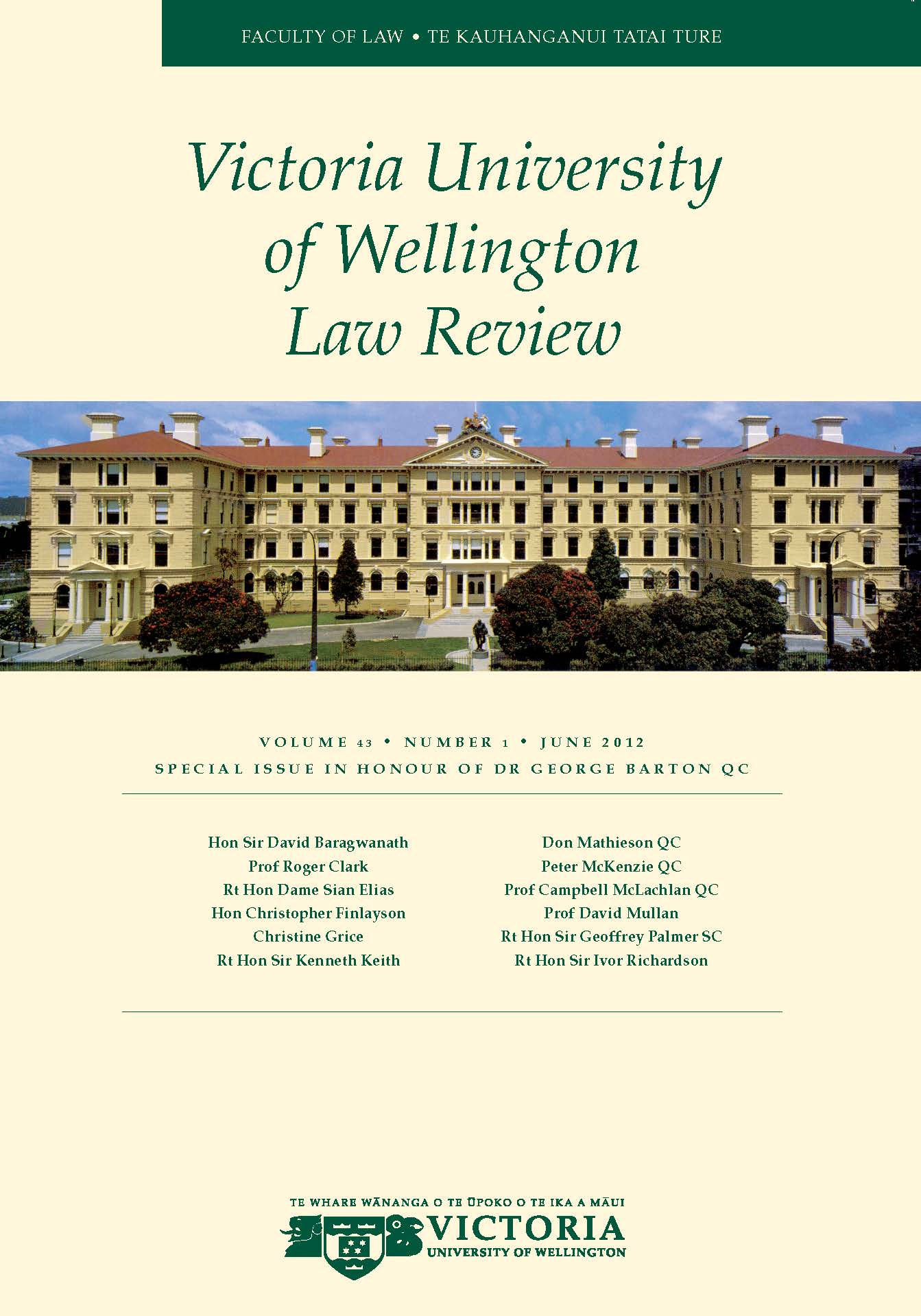 Downloads
How to Cite
Mathieson, D. (2012). Reforming Civil Procedure. Victoria University of Wellington Law Review, 43(1), 127–146. https://doi.org/10.26686/vuwlr.v43i1.5049
License
Authors retain copyright in their work published in the Victoria University of Wellington Law Review.