Common Law Equity in a Civil Law Country
Abstract
This article serves to introduce an aspect of current research related to the review of the Seychelles Civil Code and the important question of the role of trusts. The Civil Code is based on the Code Napoléon and has therefore no provision for the trust of English law. The Courts of Seychelles have, however, a statutory equitable jurisdiction. That jurisdiction has given rise to the question whether the trust of England may be able to operate in Seychelles. The prime area of discussion of this possibility has been in relation to the property rights of the parties to a failed concubinage relationship. This article focuses on that discussion. 
Downloads
Download data is not yet available.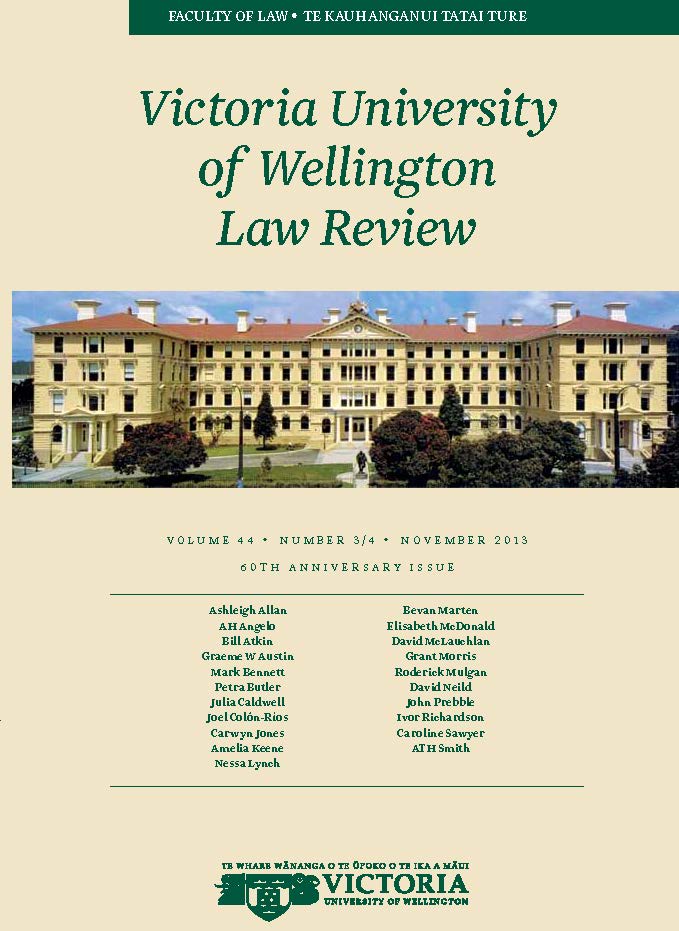 Downloads
How to Cite
Angelo, A. H., & Allan, A. (2013). Common Law Equity in a Civil Law Country. Victoria University of Wellington Law Review, 44(3/4), 427–438. https://doi.org/10.26686/vuwlr.v44i3/4.4992
License
Authors retain copyright in their work published in the Victoria University of Wellington Law Review.