Leaving the Hart-Fuller Debate and Reclaiming Fuller: Form, Agency, and Morality in Kristen Rundle's Forms Liberate
Abstract
Kristen Rundle's Forms Liberate: Reclaiming the Jurisprudence of Lon L Fuller provides an excellent analysis and re-interpretation of Fuller's legal theory. Its particular strengths are its comprehensive contextualisation of Fuller's famous arguments about the 'internal morality of law' within a wider project of 'eunomics' – the inquiry in the principles of good social order – and its reorientation of our view of Fuller's thought through his key idea of human agency. This review article sets out Rundle's main claims, and then challenges the argument that HLA Hart's responses to Fuller make him primarily responsible for the neglect and misunderstanding of Fuller's wider project in contemporary legal philosophy.
Downloads
Download data is not yet available.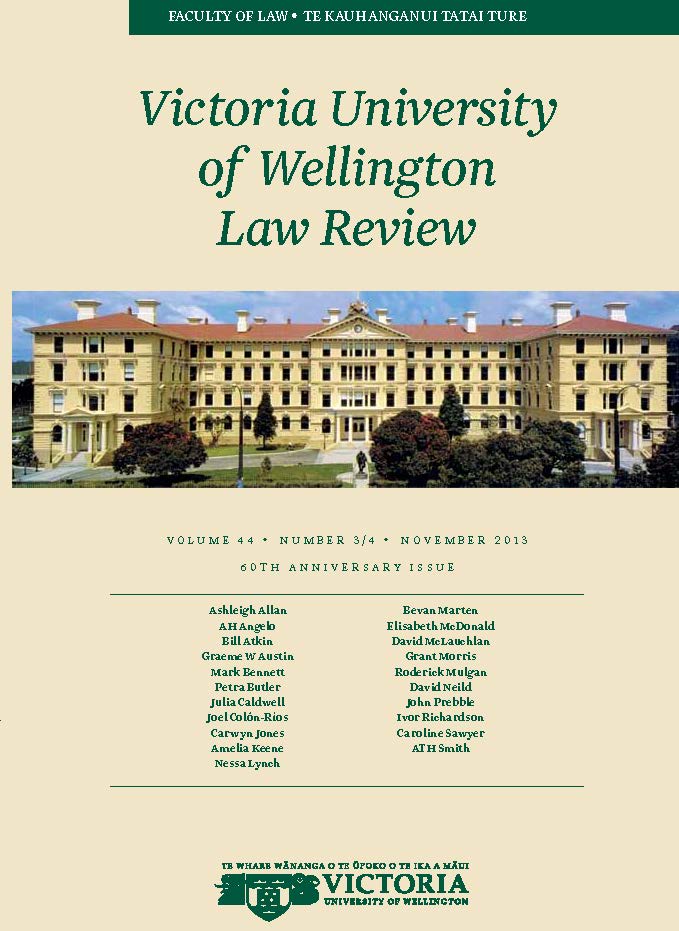 Authors retain copyright in their work published in the Victoria University of Wellington Law Review.