Port State Jurisdiction in New Zealand: The Problem with Sellers
Abstract
This article discusses the decision of the New Zealand Court of Appeal in Sellers v Maritime Safety Inspector [1999] 2 NZLR 44. It is not critical of the Court's approach to the use of international law in domestic courts, but instead argues that the decision represents an incorrect view of international law regarding a port state's jurisdiction over visiting foreign vessels. It argues that the Court was wrong to characterise New Zealand's maritime safety agency's use of s 21 of the Maritime Transport Act 1994 as an attempt to regulate such vessels on an extraterritorial basis, and that port states do possess the jurisdiction to introduce unilateral measures of the kind promoted by the agency in that case. The article argues that the decision in Sellers is exercising a negative impact over New Zealand's maritime regulatory efforts and that Parliament should address the issue by way of amending legislation.
Downloads
Download data is not yet available.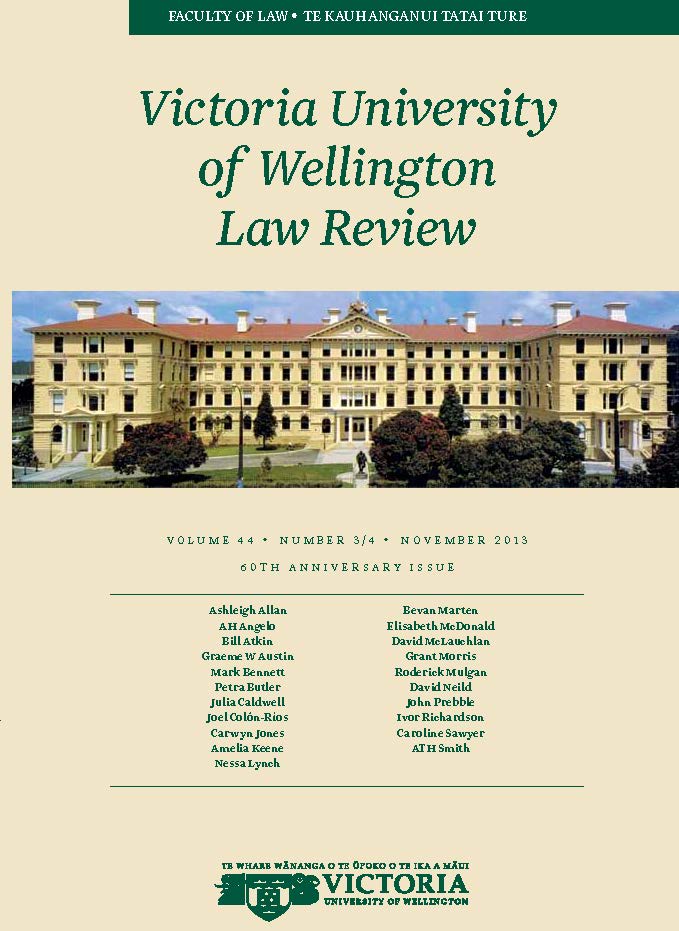 Downloads
How to Cite
Marten, B. (2013). Port State Jurisdiction in New Zealand: The Problem with Sellers. Victoria University of Wellington Law Review, 44(3/4), 559–572. https://doi.org/10.26686/vuwlr.v44i3/4.4980
License
Authors retain copyright in their work published in the Victoria University of Wellington Law Review.