Devils Down Under: Perceptions of Lawyers' Ethics in New Zealand Fiction
Abstract
Sophisticated fictional portrayals of lawyers facing ethical dilemmas can provide important insights into the nature of legal ethics and morality in the New Zealand legal profession. These insights can assist the legal community in addressing complex issues surrounding professional regulation. This article reveals legal characters who act contrary to legal ethics but with moral justifications and characters who act ethically but in a way that laypeople may view as amoral or immoral. While the depictions of lawyers are generally negative, a close analysis reveals that this is partly a result of confusion over what Dare has termed the standard conception of a lawyer's role. Fewer insights can be gained from superficial characterisations. While much has been written on this topic in other jurisdictions, more light can be shed on New Zealand's ethical landscape through the study of New Zealand's fictional texts. This article exposes a rich resource for the legal community because as Economides and O'Leary have argued in relation to legal ethics, stories matter. This dictum should apply to works of non-fiction and fiction. 
Downloads
Download data is not yet available.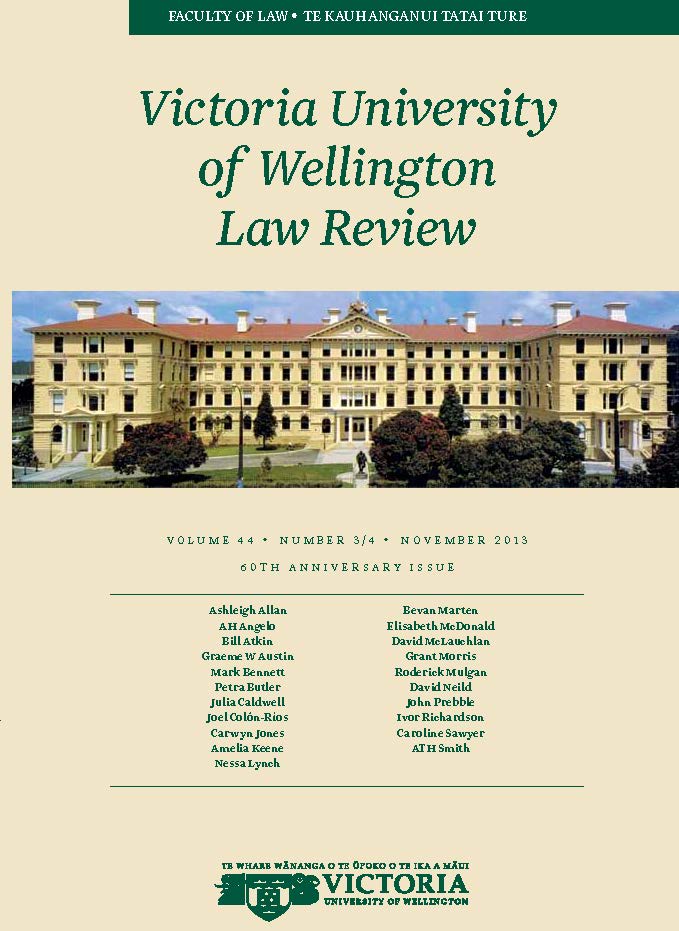 Downloads
How to Cite
Morris, G. (2013). Devils Down Under: Perceptions of Lawyers' Ethics in New Zealand Fiction. Victoria University of Wellington Law Review, 44(3/4), 609–630. https://doi.org/10.26686/vuwlr.v44i3/4.4977
License
Authors retain copyright in their work published in the Victoria University of Wellington Law Review.