The Loss of Birthright Citizenship in New Zealand
Abstract
The Citizenship Amendment Act 2005 removed the traditional common law rule that a person born in New Zealand was, just for that reason, a New Zealand citizen. It required that the person have a parent who was a New Zealand citizen or permanent resident at that time. The change is often said to have been made to prevent transient immigrants having New Zealand citizen children in order to remain in the country, after the Supreme Court's decision in the Ding and Ye line of cases reputedly confirmed that foreign parents did thus obtain that right. This article discusses the misconceptions surrounding the loss of full birthright citizenship, the background of contemporary citizenship law in the common law world and the potential effects of the recent change on migrant communities and on New Zealand's existing population.
Downloads
Download data is not yet available.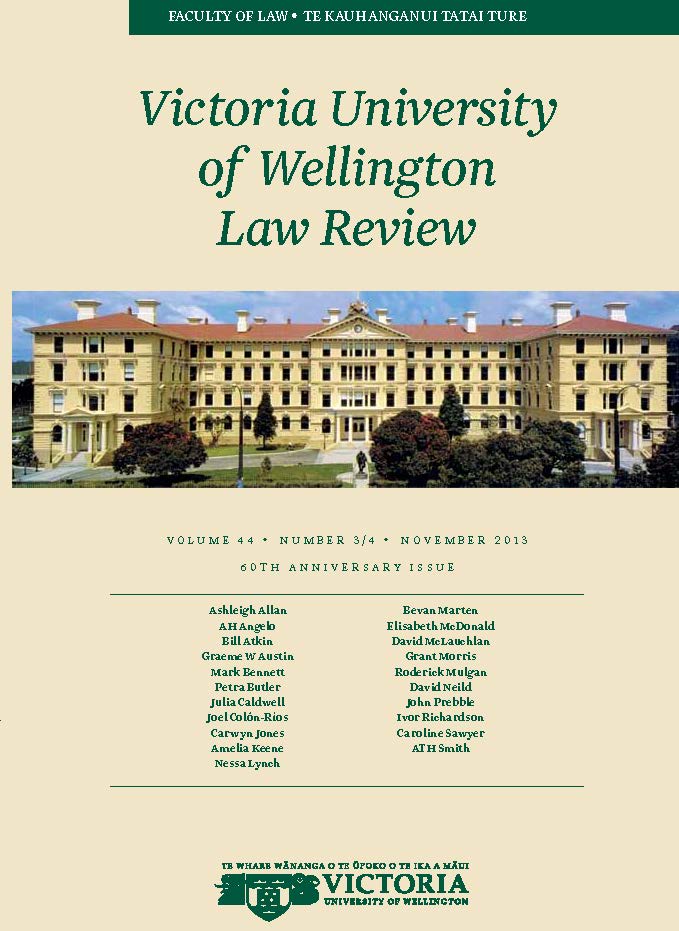 Downloads
How to Cite
Sawyer, C. (2013). The Loss of Birthright Citizenship in New Zealand. Victoria University of Wellington Law Review, 44(3/4), 653–674. https://doi.org/10.26686/vuwlr.v44i3/4.4975
License
Authors retain copyright in their work published in the Victoria University of Wellington Law Review.