Legal Problems of Inflation
Abstract
The article reviews the efforts by Governments, Courts and professional accounting bodies to mitigate the hugely damaging effects of the high inflation of the 1970s and 1980s on the economy and the wider public. The Consumer Price Index brings out that impact recording that in 1990 a New Zealand dollar was worth less than one-eighth its value in 1970.
Downloads
Download data is not yet available.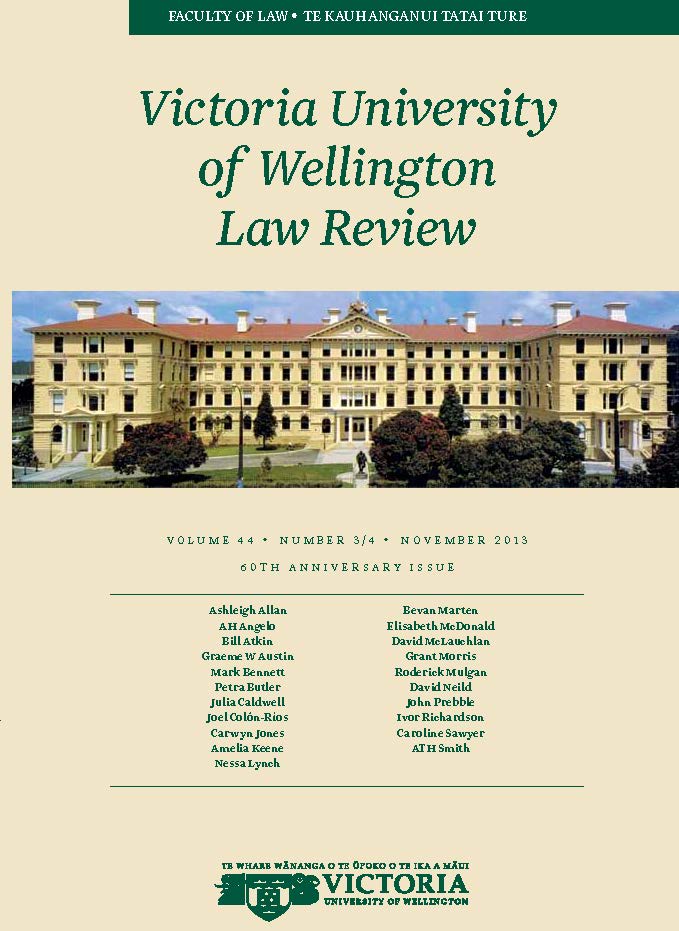 Authors retain copyright in their work published in the Victoria University of Wellington Law Review.