Vicarious Liability and the Employment Rationale
Abstract
This article argues that the employment relationship should remain the underpinning rationale for vicarious liability.  The article draws a distinction between cases where liability is imposed because the defendant is an employer, and those where liability is based on agency. Other non-employment vicarious liability cases are distinguished using liability for breach of non-delegable duties.  The article also considers English cases where vicarious liability has been extended to relationships with similar characteristics to employment, and argues that this approach should be preferred to the New Zealand Court of Appeal's approach in S v Attorney-General.  At the end of the article there is a discussion of the relationship between exemplary damages and vicarious liability.  It is argued that, although exemplary damages may be inappropriate in vicarious liability cases, they should be available for breach of a non-delegable duty. Such an approach may better explain some of the decided vicarious liability cases.
Downloads
Download data is not yet available.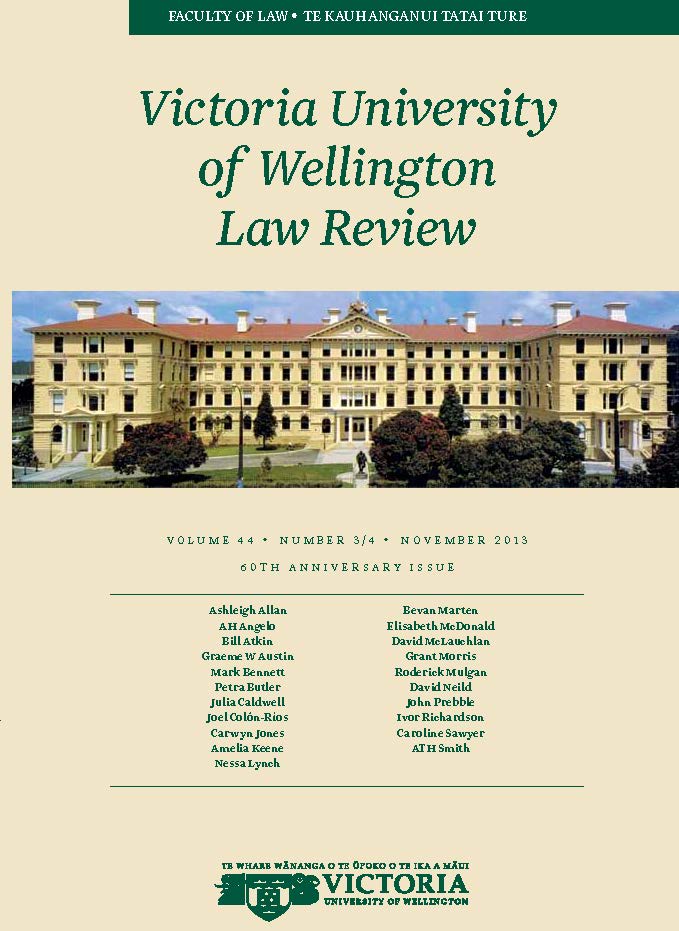 Authors retain copyright in their work published in the Victoria University of Wellington Law Review.