Gender Imbalance in New Zealand's Senior Legal Positions
Abstract
Despite New Zealand's real progress toward gender equality over the past century, women remain under-represented in the country's senior legal positions. Disparities between men and women are not unique to the legal profession. They are particularly problematic, however, given that the law aims to pursue justice, and equal opportunity should be its paramount concern. This article examines some of the obstacles and constraints women face in attaining leadership roles in the New Zealand legal profession. Preliminary solutions to remedy these obstacles and constraints are proposed, including a necessary recognition that many female professionals offer distinct experiences and have different needs to their male counterparts.
Downloads
Download data is not yet available.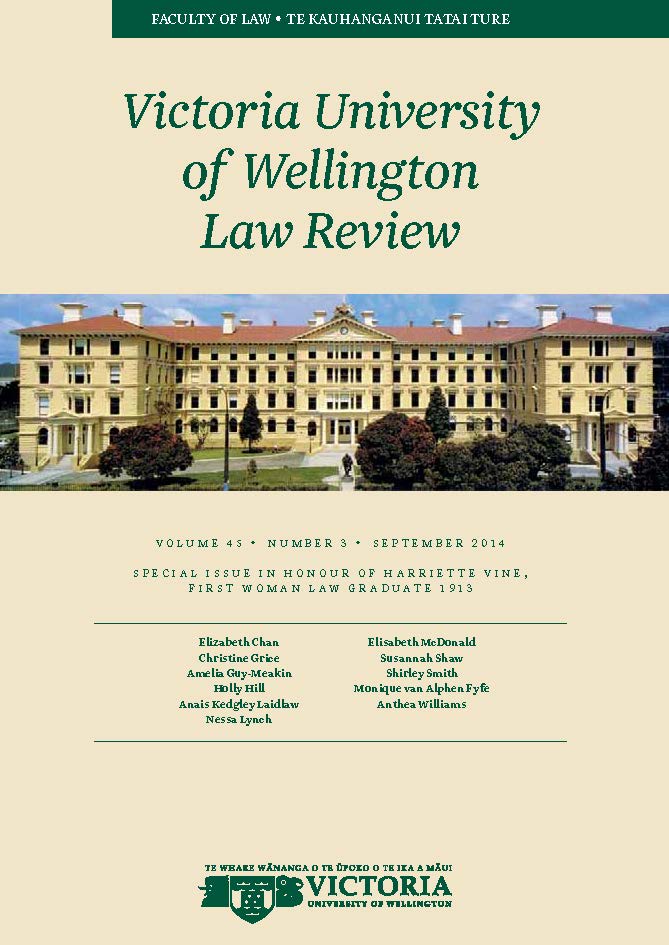 Downloads
How to Cite
Guy-Meakin, A. (2014). Gender Imbalance in New Zealand's Senior Legal Positions. Victoria University of Wellington Law Review, 45(3), 445–452. https://doi.org/10.26686/vuwlr.v45i3.4952
License
Authors retain copyright in their work published in the Victoria University of Wellington Law Review.