Rape Myths and the Use of Expert Psychological Evidence
Abstract
There are many common misconceptions about sexual violence and the way that victims "should" behave during and after the offending. In trials for sexual offending these "rape myths" can impact on jurors' assessments of a complainant's credibility, rendering a guilty verdict less likely.
This article discusses how the use of counter-intuitive expert opinion evidence as a method of juror education in trials for sexual offending can address these prejudices to improve the operation of the criminal justice process. The article also identifies the limitations of such evidence in particular cases of acquaintance rape, and foreshadows whether such evidence will continue to be offered in the future.
Downloads
Download data is not yet available.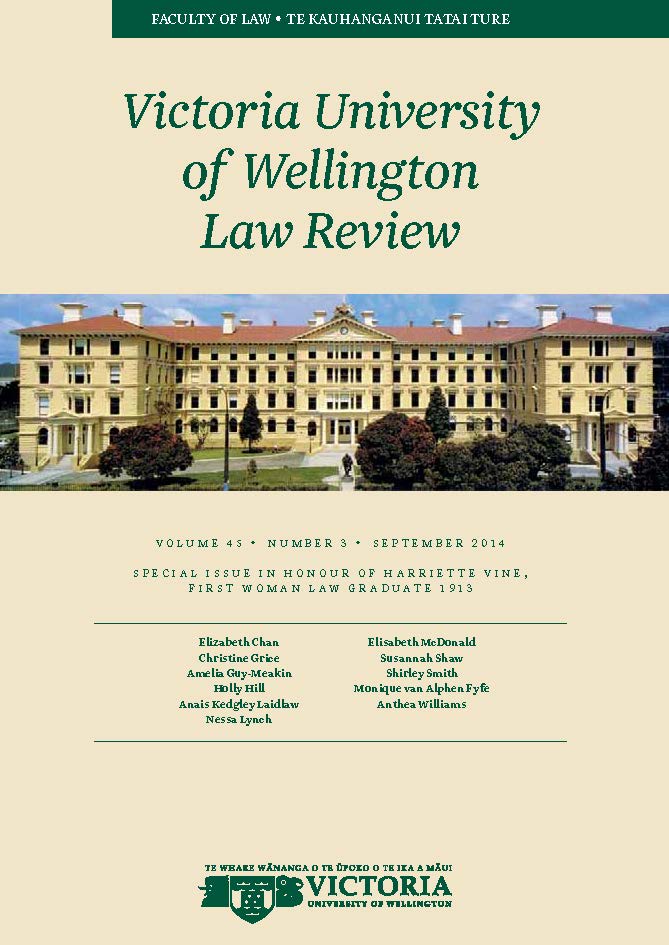 Downloads
How to Cite
Hill, H. (2014). Rape Myths and the Use of Expert Psychological Evidence. Victoria University of Wellington Law Review, 45(3), 471–486. https://doi.org/10.26686/vuwlr.v45i3.4949
License
Authors retain copyright in their work published in the Victoria University of Wellington Law Review.