A Law Student-Oriented Taxonomy for Research in Law
Abstract
Research methods in law are gaining much more attention than they used to. However, there have been few attempts to discuss the relationships between the different methods or to provide a theoretical basis for a taxonomy of the methods used in law. This article attempts to perform such a task. The taxonomy presented here is based on two foundations. The first is the understanding of research materials in terms of bodies of knowledge. The second is the separation of the researcher from the materials used (the method), with the constitution of the researcher being the source of two further dimensions of legal research. Those dimensions are the "approach" and the "purpose" of the research. Three methods (doctrinal, socio-legal and critical), three approaches (historical, comparative and empirical) and two purposes (descriptive and normative) are defined here with examples given of each. The goal is to lay out a straightforward description of the types of work that are caught under the umbrella of "legal research" so that students can reflect on the impact of their choices on their research. In turn, this enhanced understanding of the underlying dimensions of research should facilitate more effective research by law students.
Downloads
Download data is not yet available.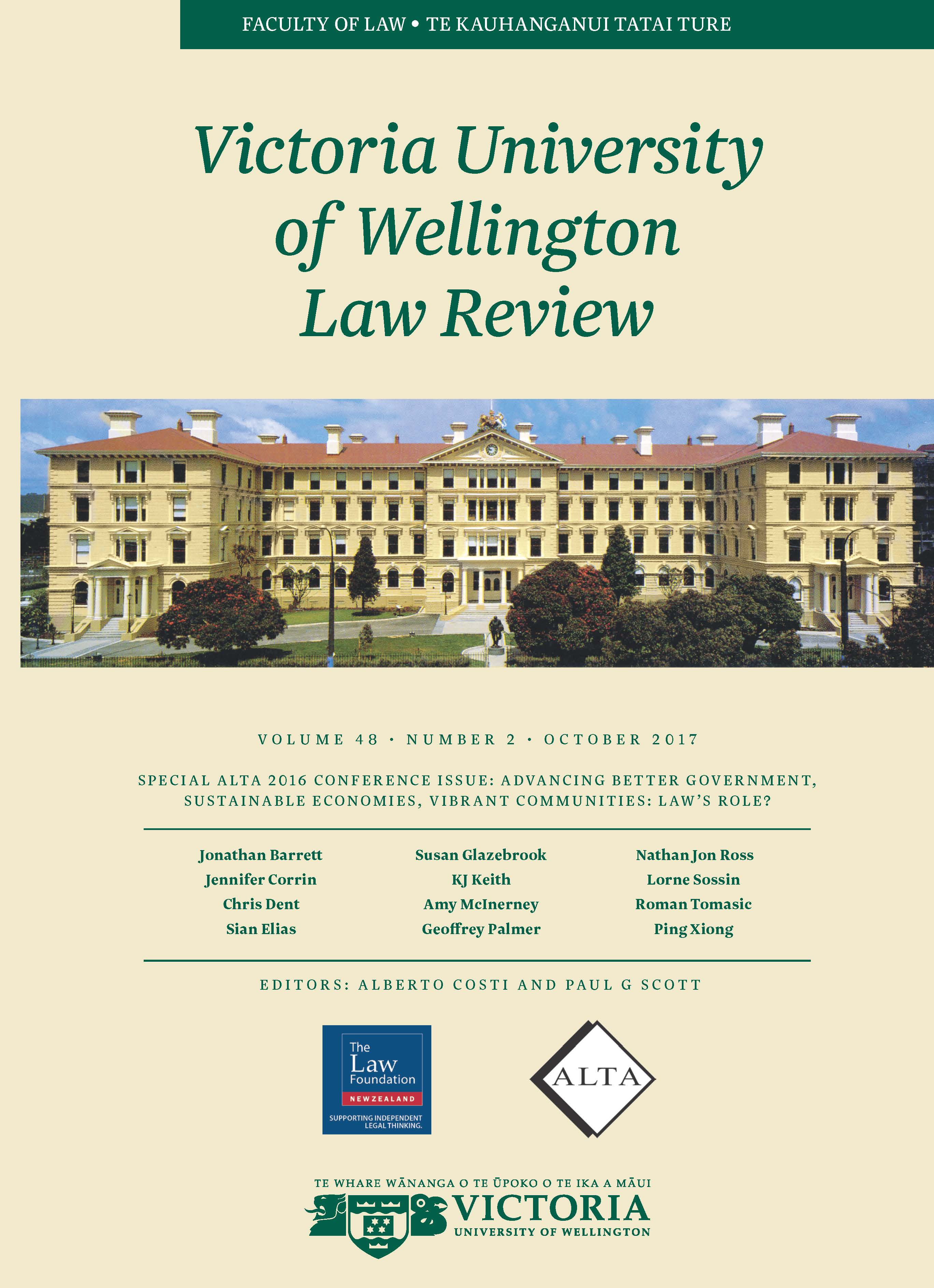 Downloads
How to Cite
Dent, C. (2017). A Law Student-Oriented Taxonomy for Research in Law. Victoria University of Wellington Law Review, 48(2), 371–388. https://doi.org/10.26686/vuwlr.v48i2.4748
License
Authors retain copyright in their work published in the Victoria University of Wellington Law Review.