Beyond Skills and Doctrine: The Need for Policy Skills and Interdisciplinarity
Abstract
There is debate about the ratio of doctrine to skills in undergraduate law programmes arising from a purported lack of practice-ready capability. This article looks at this discussion relative to an assumed objective of universities, which is to develop graduates with a rounded understanding of the world, and with skills for objective fact-finding and analysis. Rather than the two dimensions of doctrine and skill, this article employs a framework of four dimensions: basic and deep skills, and basic and deep knowledge. It is used to assess a four-year law programme taught largely through case method against that assumed objective of universities. It concludes that two substantive elements were not addressed sufficiently: policy skills (as an element of deep skills) and deep knowledge. The importance of those elements is described and recommendations are offered for how to incorporate them with minimal impact on the teaching of legal skills and doctrine.
Downloads
Download data is not yet available.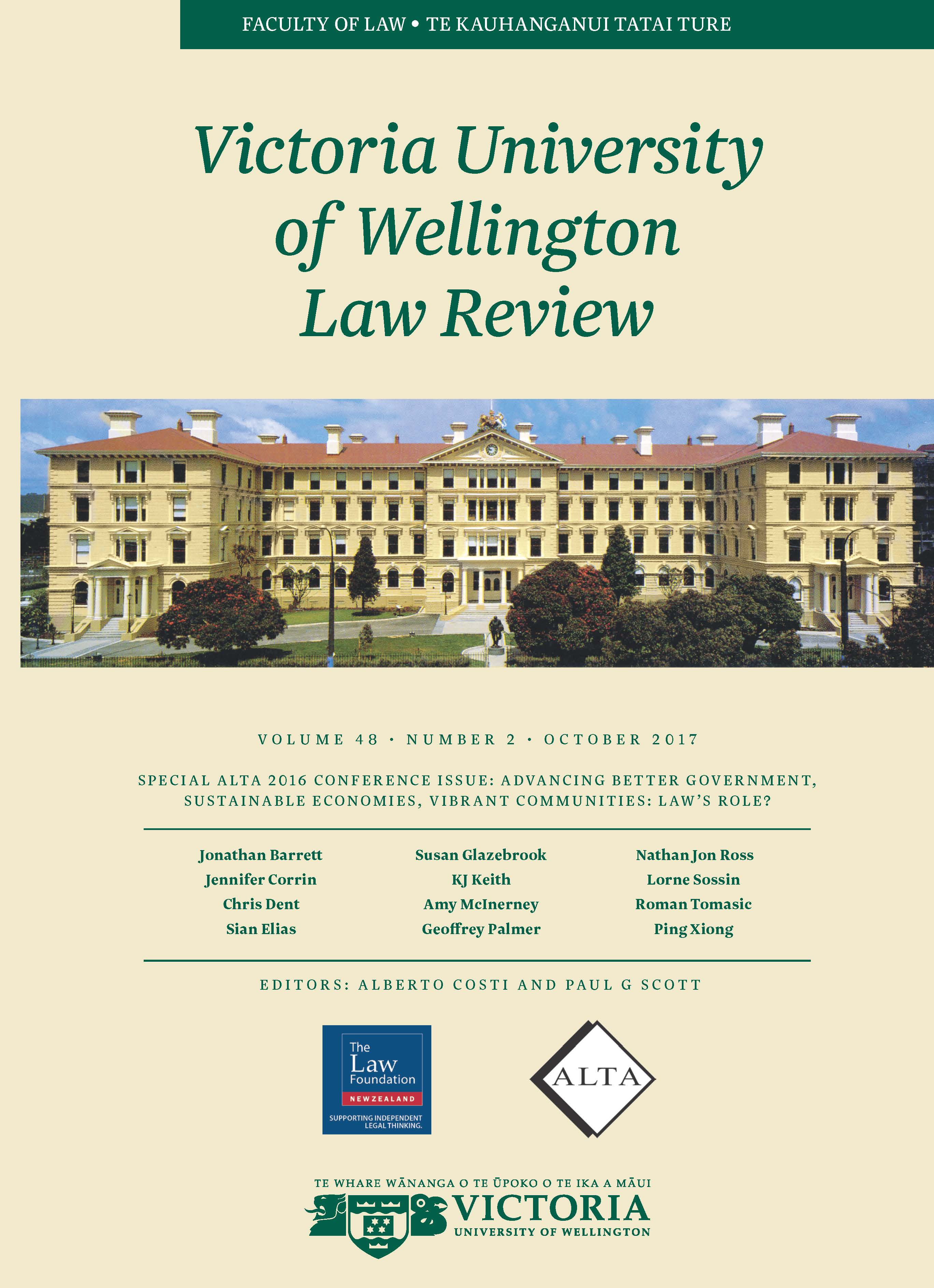 Downloads
How to Cite
Ross, N. J. (2017). Beyond Skills and Doctrine: The Need for Policy Skills and Interdisciplinarity. Victoria University of Wellington Law Review, 48(2), 353–370. https://doi.org/10.26686/vuwlr.v48i2.4747
License
Authors retain copyright in their work published in the Victoria University of Wellington Law Review.