Academics and the Supreme Court
Abstract
Richard Posner laments what he sees as an unfortunate gulf between academia and the courts. To assess whether there is such a gulf in New Zealand, this address analyses the role of academics and judges. It concludes that academics provide valuable insights and assistance to the courts but that their role is much wider, being at its broadest the advancement of knowledge. By contrast, the primary role of judges at all levels is to decide the case in front of them according to law. This means that academics and the judiciary are engaged in different pursuits and, while the roles may converge at times, ultimately the differences must be respected. But there can and should be constructive dialogue. In this regard, the address discusses three areas where the New Zealand Supreme Court has received criticism from academics. 
Downloads
Download data is not yet available.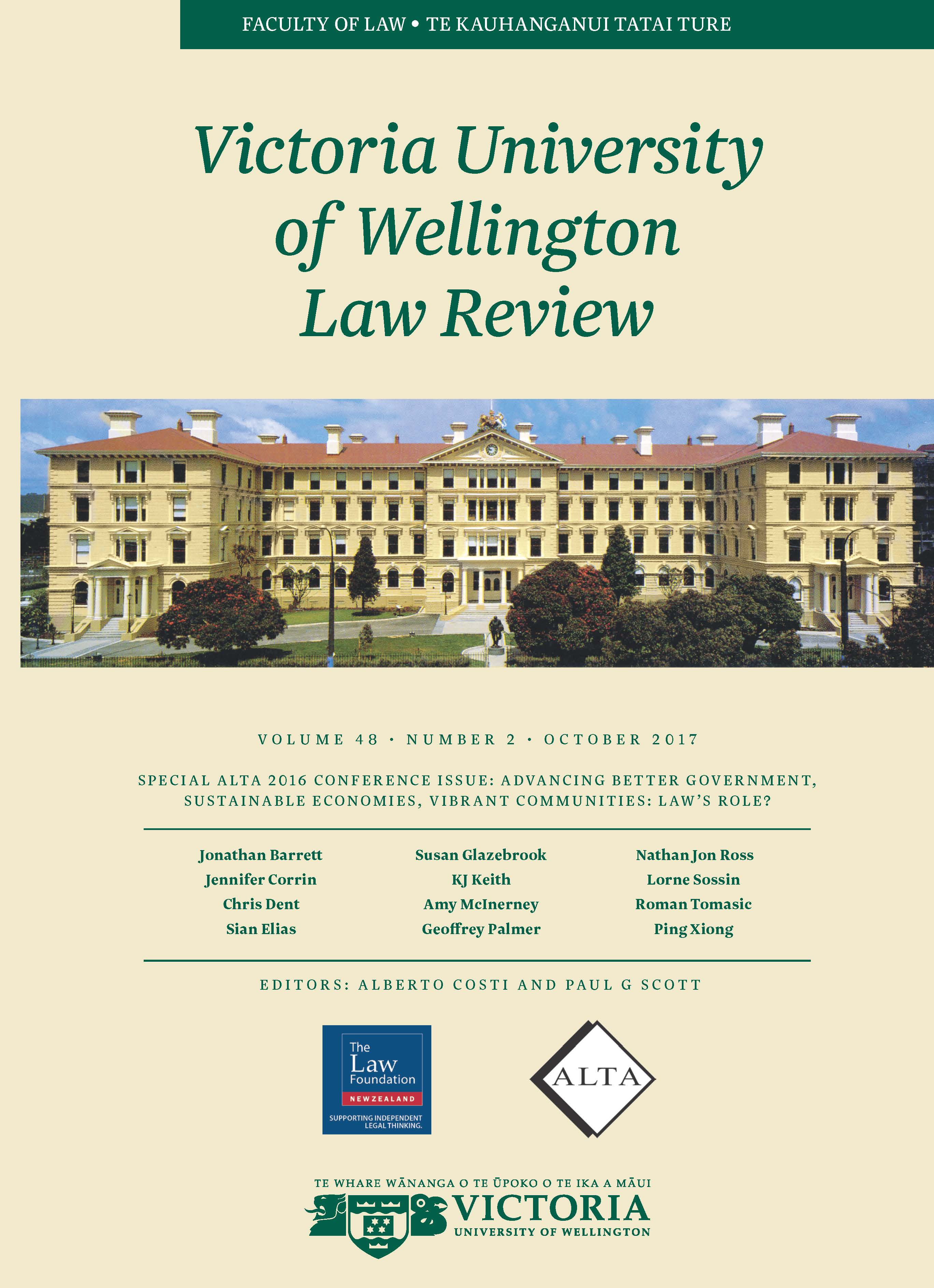 Downloads
How to Cite
Glazebrook, S. (2017). Academics and the Supreme Court. Victoria University of Wellington Law Review, 48(2), 237–250. https://doi.org/10.26686/vuwlr.v48i2.4742
Section
Lectures and Presentations
License
Authors retain copyright in their work published in the Victoria University of Wellington Law Review.