Exploring the Deep: Looking for Deep Legal Pluralism in the South Pacific
Abstract
Over the past 40 years, the concept of legal pluralism has gradually gained broader recognition. However, the depth of this pluralism, in the sense of the degree of recognition given to non-state systems of law, varies dramatically from place to place. This article looks at legal pluralism in South Pacific. Commencing with a brief explanation of the different ways in which legal pluralism can be conceptualised, it gives a general overview of the way in which it is manifested in South Pacific legal systems. Selected South Pacific statutes that acknowledge customary laws or institutions are then examined to assess whether this equates with deep legal pluralism, or whether, in reality, it amounts only to state legal pluralism.
Downloads
Download data is not yet available.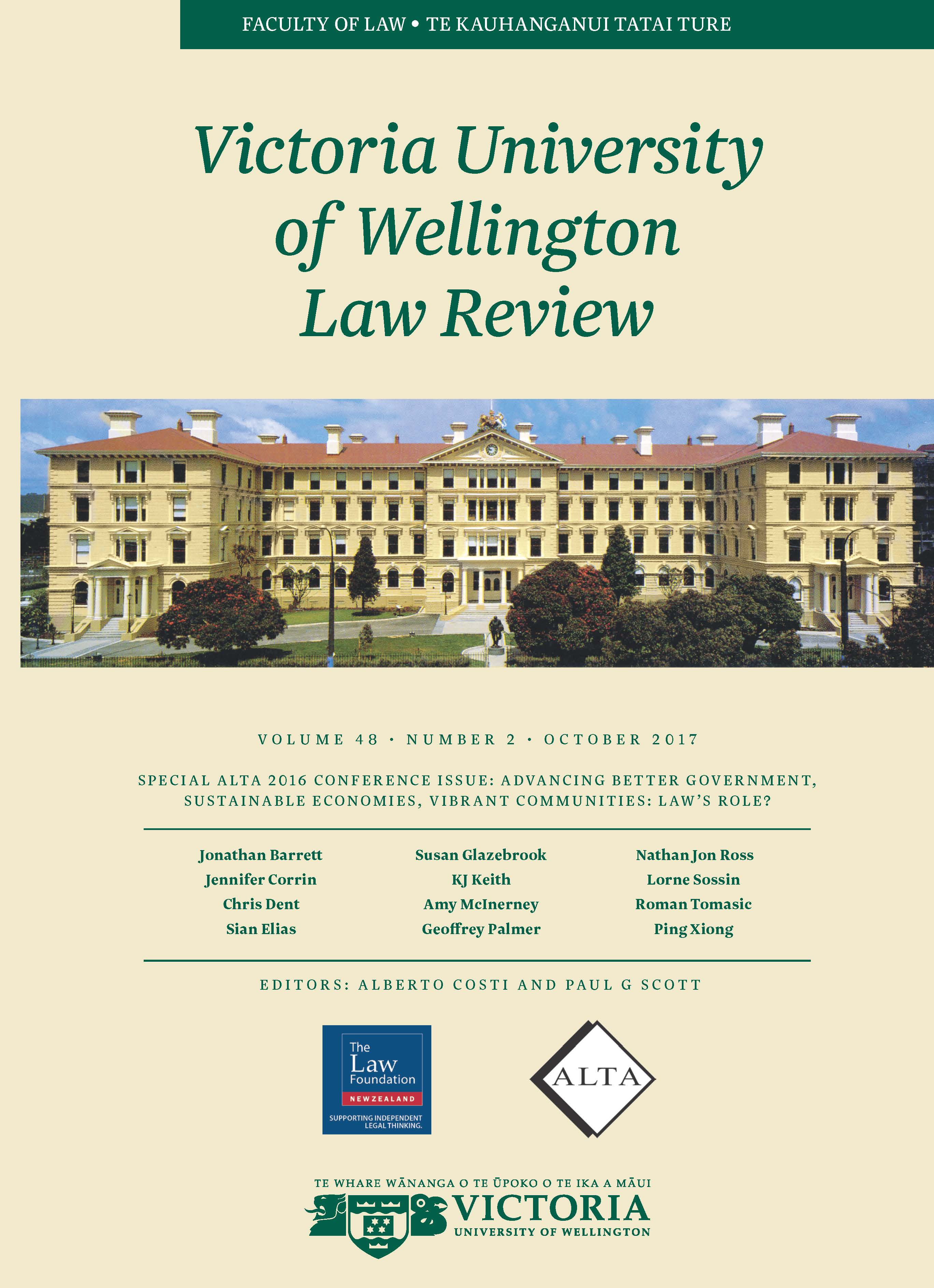 Downloads
How to Cite
Corrin, J. (2017). Exploring the Deep: Looking for Deep Legal Pluralism in the South Pacific. Victoria University of Wellington Law Review, 48(2), 305–322. https://doi.org/10.26686/vuwlr.v48i2.4738
License
Authors retain copyright in their work published in the Victoria University of Wellington Law Review.