Mapping the Legal Landscape: Chinese State-Owned Companies in Australia
Abstract
Australia has always relied heavily upon foreign sources of investment and financing and has in the past tended to draw mainly upon British, American and Japanese investment. In recent decades, Chinese state-owned enterprises (SOEs) have played an increasingly important role in the Australian economy with a rising level of investment taking place. Chinese SOEs have been more heavily involved in investments into larger Australian investment projects, such as in mining and infrastructure. Australia has seen an increase in the number of Chinese state-owned companies acquiring substantial domestic assets; this may continue following the ratification of the China-Australia Free Trade Agreement in 2015. Although Chinese SOEs operating in foreign countries such as Australia are required to comply with local corporate governance laws and principles, they also retain their unique Chinese corporate governance values and culture which they have inherited through their parent companies and from China itself. In Australia, there has been an ongoing debate over Chinese investment, with the business community being particularly supportive of such investment. Driven largely by the business community, this debate has been relatively narrow and has not explored the likely impact of Chinese SOEs and their subsidiaries upon the shape of corporate governance in countries in which they invest. This article seeks to examine the legal contours of Chinese-controlled investment in Australia with a view to acquiring a more informed understanding of the impact of Chinese SOEs upon the Australian legal landscape.
Downloads
Download data is not yet available.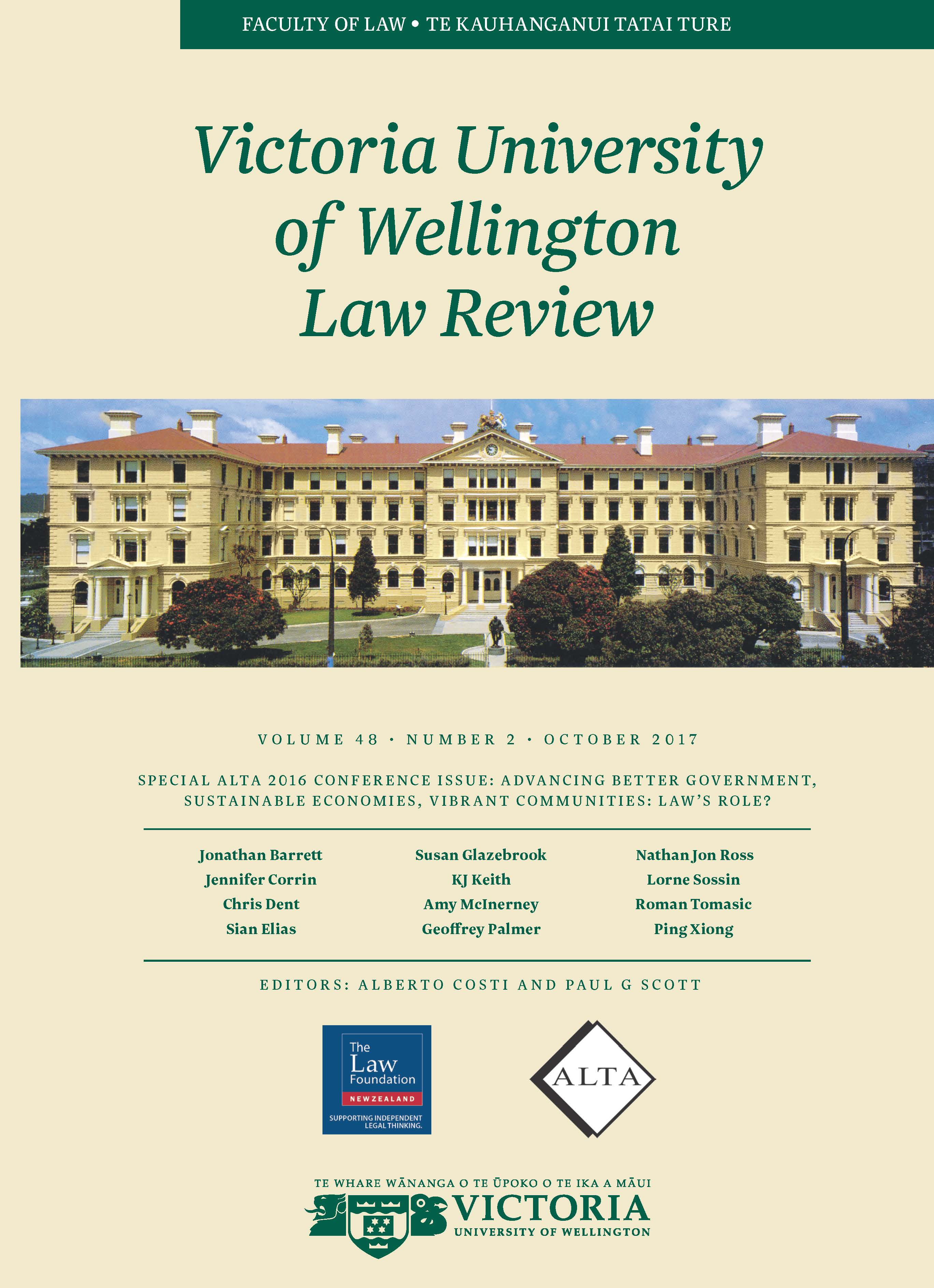 Downloads
How to Cite
Tomasic, R., & Xiong, P. (2017). Mapping the Legal Landscape: Chinese State-Owned Companies in Australia. Victoria University of Wellington Law Review, 48(2), 323–352. https://doi.org/10.26686/vuwlr.v48i2.4737
License
Authors retain copyright in their work published in the Victoria University of Wellington Law Review.